People
LESMTL – From Playa del Carmen to Montreal
Playa's LGBT scene gets exposure at Canada Pride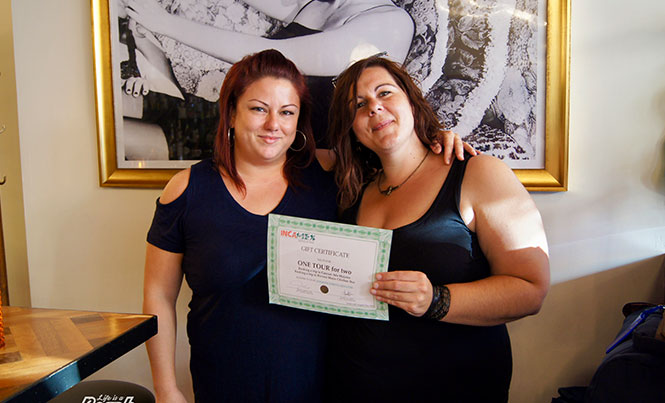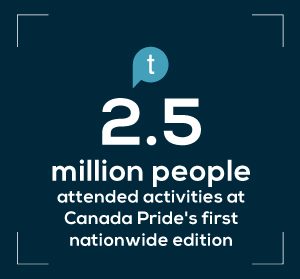 For months I have been talking to everyone about Canada Pride. My wish was to be able to attend.. and finally I did! Canada Pride's first nationwide edition had over 2.5 million people in attendance for all activities. My fiancée, a few Mexican friends and I flew to this northern country last August for the 11-day celebration of Canada's LGBT movement in Montreal. I decided to take the opportunity to throw my very first event in my hometown, something a little different than just a gathering. I organized LESMTL, a LGBT party bringing Mexican heat to Montreal with DJ SNDELL from LesMex and promoting tourism on the Riviera Maya.
Located in the heart of Montreal, in the Viper Room of Jet Nightclub, DJ Kayssy (LesMex Pride) spinned for LESMTL's crowd last August 11. Visual artist Magdiel Cabañas exposed some of his anthropologic work on Mexican transvestites and transgenders alongside Maria Jose Caro's beautiful Riviera Maya landscape and Life is a Beach Production's subjects on the beach. We also recorded El Toloache Less at Bar Palco with Magdiel and exhibited his art there as well. Sponsors such as Mi Casa es Su Casa – Playa del Carmen – Riviera Maya, Reina Roja Hotel and IncaMex helped me promote tourism with gift certificates for courtesy nights, tours, transportation and more which were given out during the evening. Why would I want to expand LGBT tourism?
I was born in Montreal and now live in Playa del Carmen. I want people to know, at least for the time of a vacation, where and why I live here in this beautiful paradise. I also think it is fundamental that people feel safe to be themselves anywhere they go. In 2009, I traveled for the first time in Quintana Roo with my ex-girlfriend and I can't say that I felt confident to hold her hand or even kiss her on the street. It is inhuman for me to hide who I really am, especially when I pay a reasonable amount to travel. Living here, I noticed it is not only tourists that feel this way, locals too. Although Playa del Carmen is now a friendly city, it needs to keep evolving.
LESMTL will take place every year during Pride and will be promoting LGBT tourism on the Riviera Maya and we will keep on working hard to make this city even friendlier!   
https://www.facebook.com/lifeisabeachproductions
https://www.facebook.com/djkayssy/
https://www.facebook.com/Magdiel-Cabañas-Fotógrafo-1419021188390777/
https://www.facebook.com/Eltoloacheless/
https://www.facebook.com/incamexagenciadeviajes/
https://www.facebook.com/reinaroja.hotel/
https://www.facebook.com/micasaessucasamtlpdc/
https://www.facebook.com/events/884872031665877/?acontext=%7B%22action_history%22%3A%22null%22%7D