Organizations
Inspiring Students to Stay in School
The Keeping Kids in School organization is working tirelessly to ensure children can attend school, despite financial difficulties.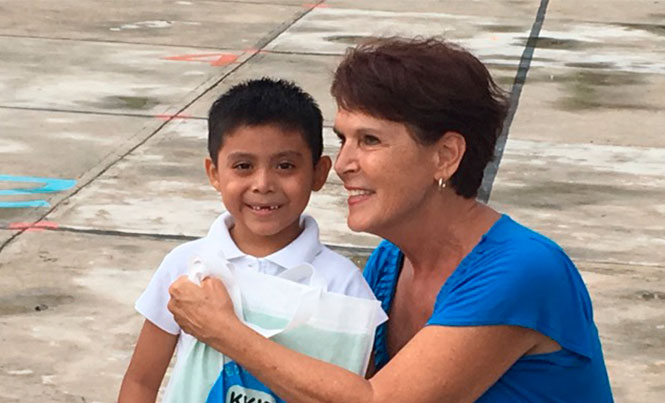 The Keeping Kids in School (KKIS) organization provides school supplies and scholarships to underprivileged children and teens who may not otherwise be able to attend school. They have made a huge difference in kids' lives, and continue to reach more children every year. It started off as a small project but has grown into an amazing organization providing 2,922 bags of supplies this year.
The kids also receive an inspirational speech encouraging them to stay in school and reminding them how special they are and that they are the future of Mexico. When the children are asked why they want an education the number one answer is, "I want to help my family" and second "I want to set a good example for my siblings." KKIS member Fred states "the only way to keep people out of poverty is to educate one child, and it ripples through the whole family."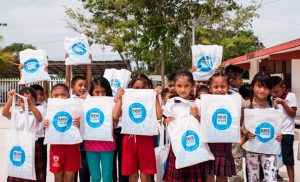 KKIS also offers scholarships as many teenagers do not continue their studies due to  the expense or because they need to contribute income to the household. There are 44 high schools and three university students under scholarships provided by KKIS. These scholarships provide an incentive for kids to stay in school by paying for the tuition, uniform, books, and transportation. The university scholarships also include a small living expense allowance and a laptop.  
KKIS is very proud to report that 11 of the 12 KKIS scholarship students that graduated in July are going on to university and one is going into the Marines. KKIS is able to make this happen with donations and fundraisers as well as corporate sponsors.
KKIS strives to continue to grow and increase the number of scholarship students in high school and university, expand the English club and connect more business with graduates. Participate by sponsoring a scholarship, mentor, or participate in English classes.
Follow them on Facebook/The KKIS Project for upcoming fundraisers or visit https://kkisproject.org/