Foodies
Healthy Home Dining
From heavy and hearty to heart-healthy, these alternatives will transform your home recipes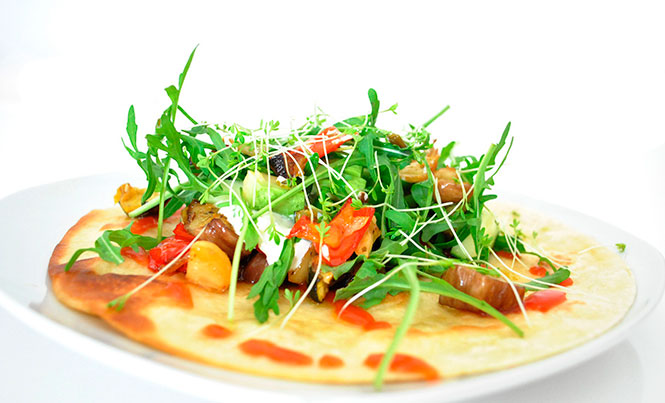 Many Mexican dishes are carb-loaded and somewhat greasy, but an easily substituted ingredient here and there will give you wholesome, delicious options. The next time that you are dining in, try replicating some of these well-known restaurant menu items, and do so without feeling guilty.
Family recipes often aren't the same without a pat of butter, lard or pig fat. Or are they? Proportionately they all contain within 10% of a similar calorie count, but it isn't solely about calories. With olive oil you can count on good-for-you, healthier monounsaturated fats. Make that quesadilla with a combination of shredded mozzarella and queso blanco, still resulting in an ooey-gooey dish. Go heavy on the vegetables. Exchange your cotija cheese for feta on Mexico's famous street cart food, elote  (corn on the cob) and use a yoghurt, lime, paprika mixture instead of the ubiquitous mayo.
No meal is ever complete without tortillas, but did you know that corn tortillas average only 70 calories, while the flour ones are almost double? Want to make guisado de puerco (pork stew) and eat it without all that tasty fat? A tablespoon of unsweetened cocoa adds a depth of flavor.
Want a margarita that doesn't add inches to the waist or a nasty next-day hangover? Replace that sticky, sugary, store-bought sweet/sour mix with fresh OJ, a touch of agave and lime juice. Arriba! Arriba! That headache is often the result of the high sugar content, and not the tequila.
No meal is ever complete without a little sweet. Restaurants often claim that their desserts are healthy, but they use saccharin instead of sugar. It has an after-taste that leaves a lot to be desired. We make our delicious flan with low fat condensed milk and half the sugar; a touch of agave syrup makes the difference. Want to make better churros? The secret is piping them on a cookie sheet (with parchment paper) and baking them instead of frying. Top them with brown sugar, cinnamon or a drizzle of dark chocolate. Yummy.
Sometimes you have to balance cost and eating healthier. No need to overdo it and throw out all your pantry and fridge items. Take it one item at a time and you will never miss a thing.