Catrinas in Playa Returns for a Third Edition
The art competition inspired by the 19th century skeleton is back for another year, with exhibitions at the Sayab Planetarium and La Quinta Alegria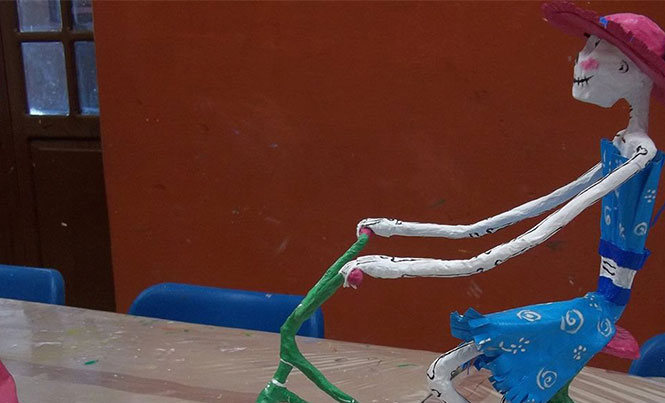 It is time once again for the popular art competition "Catrinas in Playa." It's been three consecutive years of a great effort, a lot of work, professionalism and respect among the members of the organization. We've taken care of every detail, from the event to the individual pieces.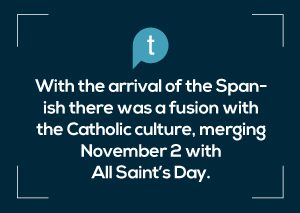 This is why for the third edition, in addition to the category that gives the organization its name, "Trinas", we are opening a category for Aluxes (Alux in Mayan, Alux'ob in plural).
What are the Catrinas?
The Catrina is a character created by José Guadalupe Posada, a nineteenth century  draughtsman and printmaker, who was active in political caricature. His depictions of skeletons represented the daily life of the people, along with the penalties and injustices on the part of a government that kept them in oblivion. The Catrina, dressed in European fashion, represents the longing of the lower classes to belong to the privileged class.
The Alux is part of Maya legends. They are a species of elves that like to hide things, look after the cornfields and get children lost in the jungle.
As usual, we have many great prizes, thanks to the support of our sponsors who have trusted Catrinas in Playa over the years.
This year we have the good fortune of having two locations: first, the scientific and cultural space Planetarium Sayab. The director, biologist Roberto Rojo, has opened its doors for this event, where we will carry out the inauguration and exhibition of our pieces on Sunday 29 October at 4:00 pm.
We also count on the support of Plaza La Quinta Alegría, both as a sponsor and exhibition space. This is where the awards event will take place on Saturday, November 4 at 7:00 pm.
On behalf of the organization Catrinas in Playa, the artist and cultural promoter Leo Escamilla, the cultural promoter Eden Galindo and myself, we would like to thank the Planetarium Sayab, Plaza Quinta Alegría and our sponsors Rio Secreto and The Playa Times, for offering us a space to spread the word about this contest, the purpose of which is to promote culture and Mexican art.