Foodies
Breaking Bread for the Day of the Dead
Don't be sad! The Day of the Dead is an ideal opportunity to share and create more memories around the dinner table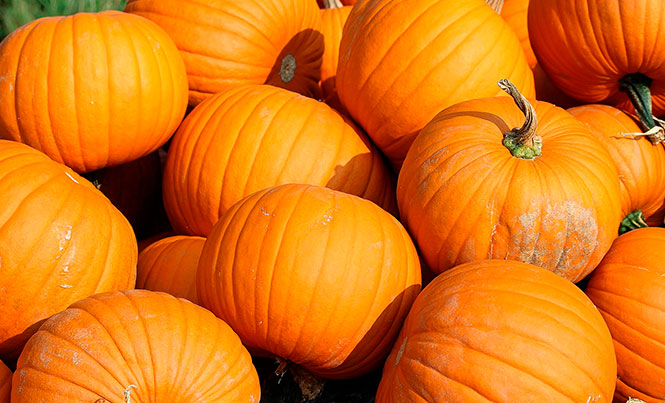 Although the Dia de los Muertos may seem like a somber affair, in reality it is more of a pensive day, meant to be enjoyed with family and friends, remembering the spirits of those that have passed. The influences of Pre-Hispanic traditions and Catholicism are not only reflected in this celebration but also in its foods. Even though most of the altar offerings consist of inedible elements like incense, brightly-colored paper, candles, skulls, photos and other personal items, they also include pan de muerto, grains and vegetables.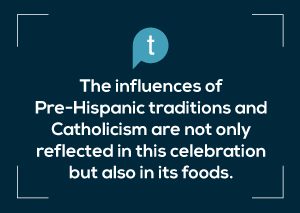 The focus is also on foods prepared together and shared, such as the aforementioned pan. It looks and tastes like a cross between Easter bread and braided challah, twisted and shaped into a variety of symbols. Often it has a cross of two ribbons on top, signifying bones.
Skulls (Calaveras de Azucar) are made of chocolate or sugar and decorated with colored icing, and are usually placed as an offering, though not always eaten.
Atole is a thick, warm cornmeal drink with a touch of Mexican cinnamon that reminds me a bit of a liquid rice pudding or cream of wheat: soothing, comforting and a reminder of days gone by.
Mole is the combination of spices, seeds and dark Mexican chocolate that create this heart-warming umami-flavored dish. Sweet, bitter, savory and spicy, and although you can use fish or pork as its main protein, chicken is more traditional.
Candied Pumpkin is reminiscent in flavor of the ubiquitous fall holiday side dish like yams or sweet potato. Mexico's traditional version is meant to be eaten as dessert. After slicing the pumpkin, save the seeds to make pepitas later, while simmering the squash in a delicious liquid made from oranges, piloncillo, cinnamon and water, infusing, softening and sweetening the vegetable, and which thickens into a fragrant syrup.
Don't want to go to all the trouble of creating an authentic Dia de Los Muertos dinner? Simply visit one of dozens of restaurants that will have all these delights on their menu, or gather with friends, each bringing a course and a memory to share.