Animal Welfare
Planned Pethood International of Puerto Morelos
This local animal welfare charity recently celebrated its first birthday with a weekend event in its hometown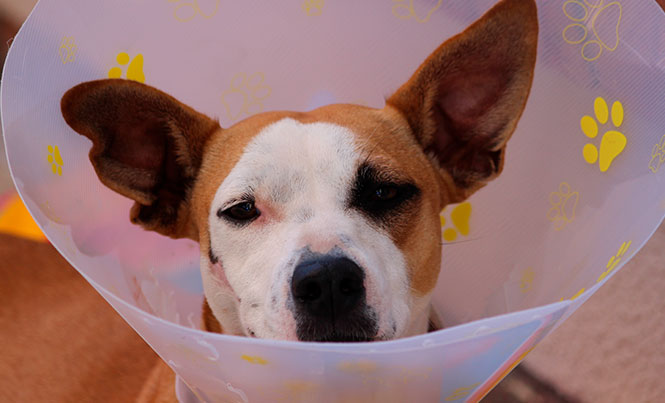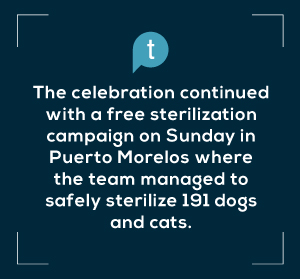 November 18 marked the one-year anniversary party of the nonprofit Planned Pethood International Veterinary clinic and training center which is located between Playa del Carmen and Puerto Morelos.
It was founded by Dr. Jeff Young of Rocky Mountain Vet with a mission: to reduce the number of unwanted dogs and cats and provide onsite training and accommodations for student vets and vets completing their social services program. The land for the clinic was donated by a local family and the structure was funded by Dr. Jeff Young. There was also a grant from Dogs Trust.
PPI is a full-service veterinary hospital with a focus on low-cost sterilization. Dr. Edgar Godinez is the clinic's manager/veterinarian and provides training for safe surgical procedures to aspiring veterinarians from all over Mexico. The clinic is operated by Carlos Lorenzo, longtime animal rescuer in the area. The staff of PPI and dedicated volunteers also donate their weekends traveling to remote areas to provide free spay and neuter to less fortunate pet owners in an effort to control the population of unwanted and neglected companion animals.
The veterinary hospital accepts donations and organizes fundraisers. Through these donations the clinic can provide emergency surgery and treatment to street dogs and cats rescued in the Riviera Maya and Cancun area. Dr. Edgar also operates on injured wildlife including opossum, coati, and raccoons, and performs orthopedic surgeries, repair of broken jaws or other injuries caused by cars or human abuse.
The anniversary party was hosted at the clinic, and the guests were entertained with live music by Jaden Cornelious. Thanks to the donations from local businesses and private donors, including local artists, there was a silent auction which raised 34,640 pesos. A little rain did not stop the celebration.
There was a free sterilization campaign on Sunday in the town of Puerto Morelos. Despite being a long day the team managed to safely sterilize 191 dogs and cats and perform a few surgeries that showed up at the campaign.
Visit their Facebook page/Planned Pethood International Mexico.