Editorial
Celebrating 2017 – highs, lows and growth
As we leave 2017 behind, we look forward to what 2018 has in store for us, and it looks good!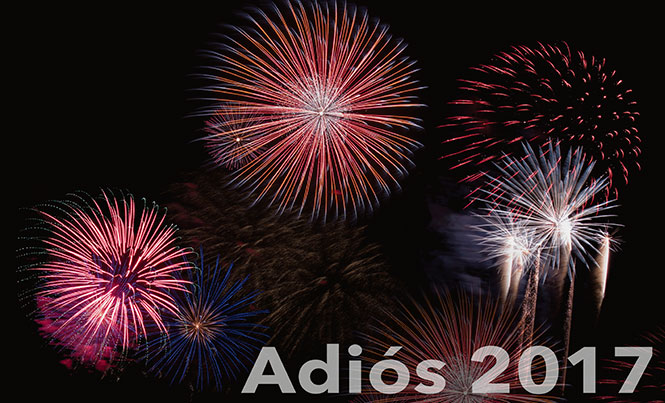 I wanted to write an end-of-year editorial without all the usual clichéd lines, such as 'It's that time of the year again.' It turns out they're quite hard to avoid. So, here's another one, 'Didn't the year just fly by?' Here we are, yet again, looking back.
Although the year got off to a tragic start locally when gun violence resulted in several deaths at Blue Parrot, and we feared the start of heightened gang-related activity that other areas of Mexico are suffering, Quintana Roo still remains one of the safest places in the country.
The world saw many natural disasters in 2017 and Mexico got its fair share, with two major earthquakes, one of which was the strongest globally. Hurricane season was also particularly active and several Caribbean destinations are still recovering from Mother Nature's strike.
Often one of the most positive outcomes of such difficult circumstances is the display of human kindness, generosity, courage and solidarity by survivors, volunteers and those watching from afar. In the aftermath of those events, Mexicans showed the world just how strong, united and committed they are, as they worked tirelessly to rescue those trapped in rubble, and they fed, clothed, housed and comforted each other.
The warmth, positivity and resilience of its people are the things that give Mexico a place in our hearts. Add a fantastic climate, prized gastronomy and outstanding natural beauty, and of course people will come back year after year or be persuaded not to leave.
Various agencies released end-of-year statistics this month, and Quintana Roo is currently the top tourist destination in Latin America and the Caribbean, with a staggering 98,964 rooms available for occupancy. Cancun initiated several new air routes and as we reported in edition 121, a sophisticated new airport terminal was inaugurated.
We have also reported on numerous initiatives taking place locally in the interest of our  environment, from the rescue of ceibas to beach clean-ups and sea turtle protection projects.
Local communities continue to be supported and recognized thanks to efforts from groups like KKIS, Cancun Pro Kids, Positive Legacy and Dreams for Mayan Children. It is an honor for The Playa Times to be involved in such an enterprising, promising and caring community, and to help shine light on the great things that happen in our corner of paradise. To remind us of the incredible past 12 months, in this last edition we revisit a few of our many valuable articles of 2017. Perhaps you missed an edition, or wanted to re-read one – now's your chance.
Let me take this opportunity to thank you, our readers, for your valued loyalty, comments, contributions and stories. We invite you to continue exploring with us all that Playa and beyond has to offer in 2018.  
Felices fiestas y año nuevo
Source: SEDETUR, DATATUR, SCT, Asociación de Hoteles de Cancún, Fideicomiso de promoción turistica de la Riviera Maya.