Art & Culture
People of Playa: Enrique Asúnsolo Morales
In this edition we interview Enrique Asúnsolo Morales, a local musician with a rare instrument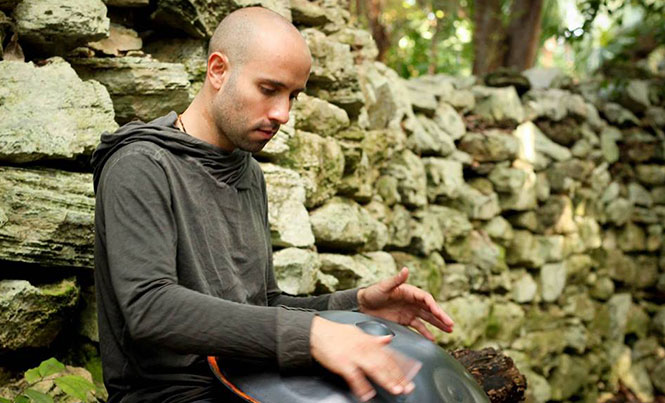 The Playa Times: Where are you originally from and how did you find yourself in Playa?
Enrique: My name is Enrique Asúnsolo Morales and I'm from a city called Chihuahua, in the north of Mexico. I was traveling around the country three years ago and I ended up in Playa del Carmen for the jazz festival. I decided to stay here because every day I meet different people from all over the world and I like to share my passion about music with them.
What do you do on a day-to-day basis?
The only thing certain in my routine is that I will play the hang, which is a little-known percussion instrument created in Switzerland. It is composed of two parts of a special metal built with high nitrogen content. To play it, I use my fingers and palms to generate a large number of sounds at the same time, giving an amplitude in the composition. For many people this sound is mystical, very different from anything they have heard before. If I'm not playing in the streets or in some establishment I'm rehearsing in my house. That's my job, but I also like to paint and take pictures. Sometimes I watch football and  drink a cold beer with my friends or I go to the beach and read too.
Tell us about your current projects.
Right now I'm just chilling and relaxing, finishing the year. It was a very productive year. I want 2018 to be an even more productive year, so I have a few things in mind, mostly musical. I want to record my first solo album which will be a long process, especially since I also have plans to travel outside of Mexico; Panamá, Guatemala and possibly California. The recording would probably be between those countries, but I'm not exactly sure when. I just go with the flow.
What do you want our readers to know about Mexico?
Do not get carried away by what you hear about Mexico. It is better to come and discover for yourself how this country really is. We will be happy to share our beautiful country, our way of life, our traditions, our wonderful food and all the marvelous things that Mexico has to offer.