Cancun & Puerto Morelos
Where Are The Best Handcrafts in Cancun?
Learn more about local Cancun artisans, their work and where to find them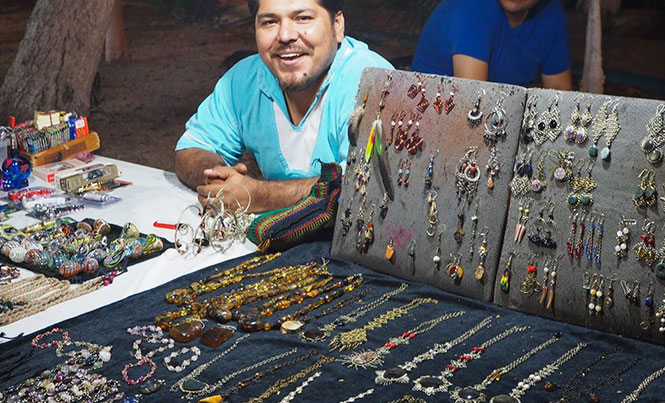 Luum Pakul Park: Better known as Parque del Artesano (Artisan Park), Luum Pakul is part of the many little parks contiguous to Las Palapas in a zone filled with hostels and shops right at the heart of Cancun. Hosting local creators and performers for over 20 years – and some international travelers looking to make a few pesos on the road – Parque del Artesano is a space created and run by the people for the people.
It hosts different festivals throughout the year, including an annual chess contest and the Luum Pakul Alternative Fest. There are dancing lessons on weekends when it gets more vibrant, even though you can find stands every day of the week. Some of the necklaces and jewelry pieces there are remarkable and at good prices. Visit them; even if you don't get anything, you'll make good friends.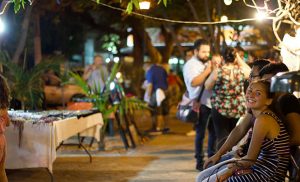 Manos Mágicas Farmer's Market: A couple of editions ago we talked about Jardín del Arte and mentioned Manos Mágicas (Magic Hands) Market. Their aim is to link artisans with potential clients in a direct way, creating itinerant fairs and expos. They are looking to promote socially responsible/self sustainable local products made with care, quality but most of all, cultural identity.
Their catalog is very rich; they not only offer handcrafts but also organic and locally produced edibles. It would be hard to list every single one of the local brands participating in this project (jewelry, shoes, swimwear, baskets, decorations, etc.) but a quick visit to their Facebook page will give you an idea. If you know a local artisan who may appreciate some exposure, give them a call.
Mercado 28: This market has been a city landmark for decades. Even tourists know this place pretty well; whenever they ask for handcrafts or local products, this is where they all end up. Don't get me wrong, it's a great place for shopping and its variety of restaurants makes it an all-round experience, but after some years it has become a little clichéd. Mass production has flooded the market and it is hard to get the real deal. I'm talking about original artisan craft-working. Mercado 28 is still worth visiting, and it's the best place to get a $2 USD Cancun magnet for your uncle Jeff's collection.
Facebook/Luum Pakul / 998 157 3401
Facebook/Manos Magicas / 998 881 0507