Smile Makeover
What is involved in achieving a stunning smile?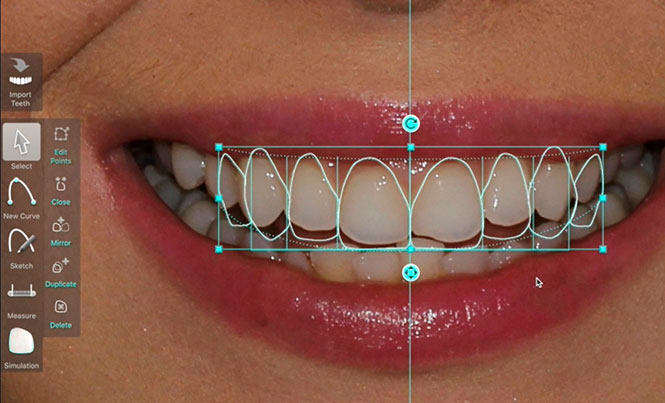 The Smile Design, also called 'Smile Makeover', involves all procedures aimed at improving the appearance of the smile.
Discussion about Smile Design has become more frequent than any other treatment in oral health. In recent years, dentistry has evolved rapidly, thanks to the exponential advance of technology. Materials, equipment, etc. have been developed that have improved the precision and effectiveness of our treatments.
General and specialized dentistry
In this context, the search for a smile is not only focused on recovering health and function, but also on obtaining the optimum aesthetics or the perfect smile due to the era of the image that is experienced worldwide. Making a good impression is essential to open up new opportunities and the smile is a fundamental part of this, a symbol of health and well-being.
Smile Design is a set of procedures necessary to change the color, size, shape and position of the teeth taking into account important aspects such as the shape of the face, the color of the skin and the general appearance of the patient, in order to provide aesthetic harmony. For this reason the design of each patient's smile is different and may require the intervention of one or several specific areas for example:
Professional dental cleaning
Teeth whitening
Porcelain veneers and zirconia crowns
Orthodontics
Gingivoplasty (aesthetic gum contouring)
To achieve this goal, diagnostic aids such as photographs of different angles and radiographs must be available to make a projection according to the needs and expectations of each person and present a sample of the possible result.
Once the Smile Design project is done, its execution is very simple and each time with less invasive and painless techniques.
Contact your dentist and request an assessment and enjoy a Hollywood smile.