Foodies
The Flavors of Yucatan from Merida to Playa del Carmen at Axiote Restaurant
Guest Chef David Cetina recently delighted diners at Axiote Cocina de México with traditional specialities from the region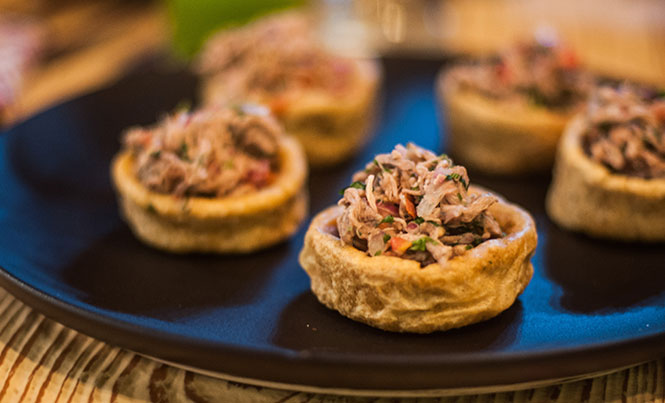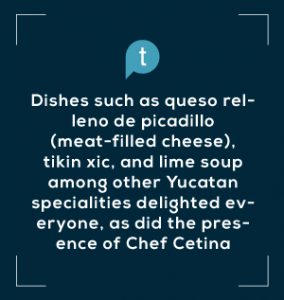 Axiote Cocina de Mexico is a local favorite thanks to its creative Mexican dishes made with local products and its responsibility to spreading the word about sustainable fishing and helping species in danger.
Every two months, Chef Xavier Pérez Stone from Axiote offers a special wine, beer or mezcal pairing dinner, inviting a well-known national guest chef for "a dinner among friends".
This time, Axiote had a guest of honor in the kitchen offering a perfect traditional Yucatan dinner on January 31: Diplomat Chef David Cetina from La Tradición, his restaurant in Mérida.
Not only did he bring all his knowledge and cooking experience, Chef Cetina brought his passion and love for food, making it easy for the customers to taste it in every bite.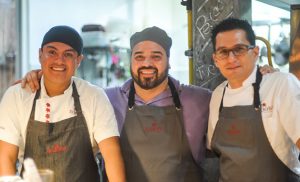 Dishes such as queso relleno de picadillo (meat-filled cheese), tikin xic, and lime soup among other Yucatan specialities delighted everyone. Chef Cetina approached every table to explain the dishes, spreading his inspiration and good humor.
Mexicans and tourists alike joined us at this dinner of Mexican traditions and ingredients. Axiote's team of gastronomy students were also present, practicing and learning from the best chefs in Mexico.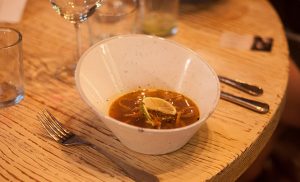 More information about the pairing dinners with invited chefs of Axiote Cocina de México will be released soon. Visit www.booknfeel.com for bookings.
Book & Feel – Restaurant Bookings Made Easy
Mail: dania@booknfeel.com
9841342913