Foodies
First Foodies Night at Playa del Carmen's PuroBeach at The Fives Downtown
Recently opened PuroBeach at The Fives Downtown hosted its first Foodies Night with guest chef Karla Enciso, along with Executive Chef Hernan Griccini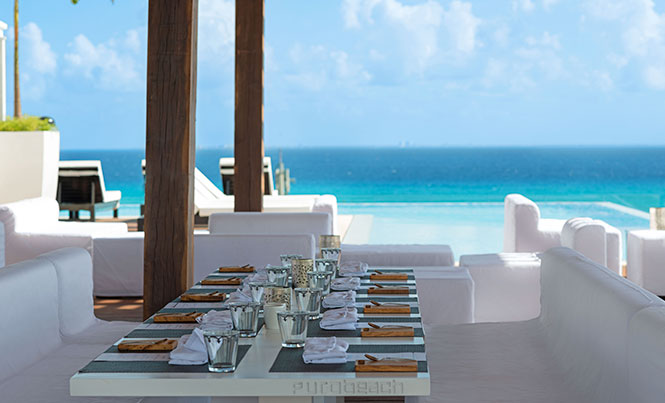 Playa del Carmen is well known for its diversity of cultures and visitors from all over the world. In terms of gastronomy, how about combining two different strategies, and two different traditions from two chefs from different countries?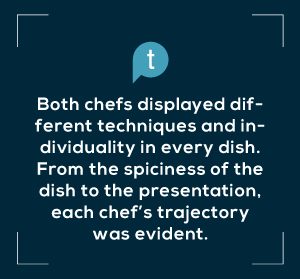 PuroBeach is one of the facilities at The Fives Downtown. On February 1 they had their first pairing dinner event called Foodies Night. Mexican guest chef Karla Enciso, Manager of El Pueblito at Mayakoba and Executive Chef at El Pueblito joined Executive Chef at The Fives Downtown, Hernan Griccini.
It entailed a five-course dinner with dishes from each chef for each course. All of them were paired perfectly by their sommelier with a cocktail, white or red wine. The evening was set in a friendly environment on their ocean-view terrace.
Chefs Enciso and Griccini gave a small presentation of what this Foodies Night has in store for their followers. Both chefs displayed different techniques and individuality in every dish. From the spiciness of the dish to the presentation, each chef's trajectory was evident and the result was a dinner suited to every taste.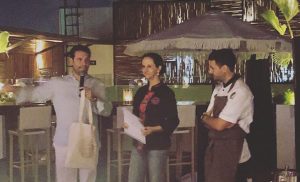 PuroBeach has been offering events since its opening in December, leaving people happy and coming back for more. We will let you know about the next Foodies Night!
For more information about the Foodies Nights which are offered twice a month visit www.booknfeel.com for bookings.
Book & Feel – Restaurant Bookings Made Easy
9841342913