Foodies
Women in Gastronomy: Playa del Carmen's Female Restaurateurs
Meet the wonder women of Playa del Carmen's restaurant scene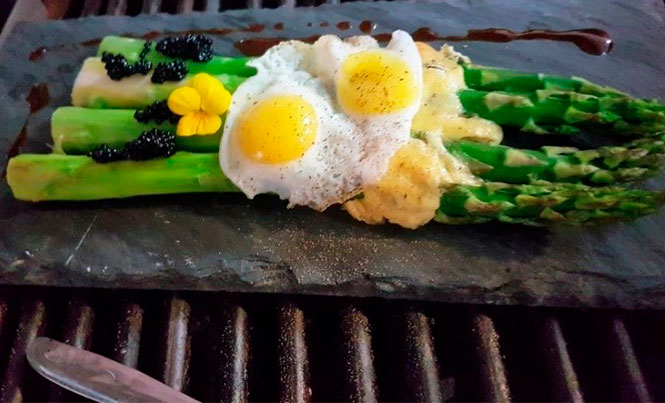 Female restaurateurs work the dozens of jobs necessary to make their restaurants successful. They jump in when a waitperson doesn't show, the chef calls in sick, and do the busser or bartender's job, coming in early to receive merchandise, and staying late to close up. They put in long hours daily, face adversity, and at the end of day it is not always about making a name for themselves, but their personal accomplishment. I found quite a few of these heroines in Playa and there are many more.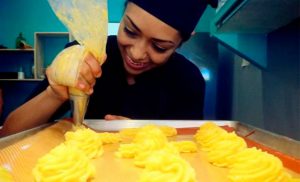 ELEMENTO Chefs Isabel Lopez and Pavel Ojeda met in culinary school and later left behind the traffic and congestion of Mexico City and found their slice of heaven in Playa. Five and a half years ago, they created Elemento restaurant in Casona home-furnishings store with a menu that offers inspiration from childhood and cooking with all the elements of the earth. Although Isabel confided that they have had their share of tribulations in the industry, now with a six-month old baby and two dogs, they remain grounded. They are adding a second floor to their current location, getting an alcohol license and opening another venue in Tulum, which demonstrates the growth they are experiencing. For Women's Day, book to receive a free dessert. (984) 803-2387 www.elementcocina.com.
COPATE CHEF opened 18 months ago and its Spanish, Italian and German offerings are based on René Pardo's Bolivian, Argentinian and Mexican experiences, and Karla's Mexican heritage. After coming to Playa on their honeymoon in 2015, they upped stakes in Mexico City and planted themselves here.
René had 18 years of restaurant experience, but for Karla it was new territory after working for 10 years at a newspaper. As a woman from a strong Mexican culture, she found her focus in a combination of tango, food and the playa, as well as a good read like "Lean In" from Facebook's Sheryl Sandberg.
Trailblazing into 2018 by expanding into catering, she will offer 20% discount to any woman who needs catering on Woman's Day. (984) 148-2718 www.facebook.com/copateche
500 GRAMOS GRILL Giuseppina Polese, an Italian transplant, is instantly recognizable by her fashionable black glasses. She runs 500 Gramos Grill with her husband. The restaurant's progress and standing in the community has skyrocketed with a "Meat and Potatoes" menu.  Keeping it simple, the proteins are paired with sautéed fresh vegetables and roasted potatoes, and the menu expands to burgers, pastas and salad.
For Giuseppina, "International Women's Day 2018 is an opportunity to transform this momentum into action, to empower women in all settings, rural and urban, and celebrate the activists who are working relentlessly to claim women's rights and realize their full potential." Giuseppina, you definitely embody that. 
(984)157-0216 www.facebook.com/500gramosgrill.
OH LA LA Mikaela and George play a cool numbers game with seven years since Oh La La opened, six pets and one successful formula. Their backgrounds provide for an eclectic and worldly menu, where the combination of flavor, color, presentation and service blend to make for one fine dining experience.
With the additions of Yum Yum by George (Asian-influenced) and Guilty by Oh La La (covering the continents), their passion for food and Playa is evident. As a woman in kitchens full of men, Mikaela has had to step up and show her character, receiving some well-deserved respect in return. On March 8, Mikaela invites all women who visit their restaurants for a welcome drink. "We will raise our glasses and make a toast in honor of the great achievements that women have made and still make in all areas: from mothers and wives raising families, to mathematicians, to scientists, to artists…to…"
Oh La La! By George (984)127-4844 www.ohlalabygeorge.com / Yum Yum by George (984)188-5036 / Guilty by Oh La La (984)157-3351.
More and more women are finding a place in the restaurant industry throughout Quintana Roo, and the one thing that I observed hearing from these hardworking owners is that they persevered through adversity and growth, received encouragement from the community, patrons, competitors and partners, and that their achievement is the culmination of years of hard work in an industry where women are beginning to reign.