Art & Culture
Featured
Easter in Mexico: Memories of a Little Girl
Alejandra takes us back to the days when she was young and the experiences that she and her family had during Easter in Mexico.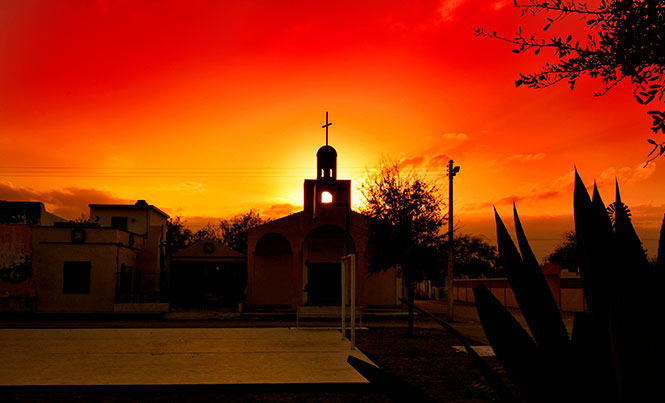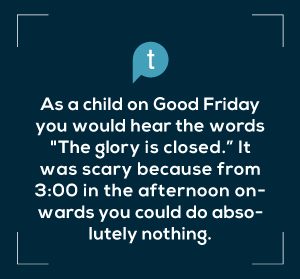 In the very Catholic and religious Mexico of the recent past, particularly in the center of the country, I remember that there were great expectations during the holy days. It was a feeling that is now difficult to describe, although I remember it well. It was some kind of mystery, a secret, like something big was going on.
As a child on Good Friday you would hear the words "The glory is closed." It was scary because from 3:00 in the afternoon onwards you could do absolutely nothing. You could not play or run, you were absolutely forbidden to watch TV, and woe to you if this occurred. If you were having fun doing something or simply laughing, you expected a scolding and probable punishment. It was unthinkable that you had the audacity to have fun while "Our Lord Jesus Christ was nailed to that cross."
The day before, Holy Thursday, was the day of The Visit to the Seven Temples (a tradition that still continues). Around 6:00 in the afternoon we would leave the house to do a tour of the temples of the city. It was very funny because they would close the downtown streets so you could walk in the middle of the street and not on the sidewalk. And you would always find your friends from school.
You went to a few of the churches, usually four or five (we would never complete all seven, since the elders could not endure walking so much). In each church we prayed a little and on the way out they had fresh chamomile – I remember that smell in each of the temples – and some small loaves that were usually hard without much flavor. On the streets, there were candy stalls, the traditional charamuscas (it's a candy) and food.
As the evening progressed and night came there would be more people on the street, so it was almost impossible to get out without being squeezed and stomped on. Finally, after this long journey, it was time to eat a delicious dinner at a restaurant..
In addition to this ritual, they would also lead us to observe the procession of silence and the washing of feet in memory of what Jesus Christ did for his apostles. Finally, Resurrection Sunday would arrive and someone would finally announce "The glory has opened", which for my brother and I meant "time to play again."