Foodies
Alacena: A Playa Foodie's Paradise
This recent addition to the Playa del Carmen food scene offers a unique combination of bakery, shop and private chef service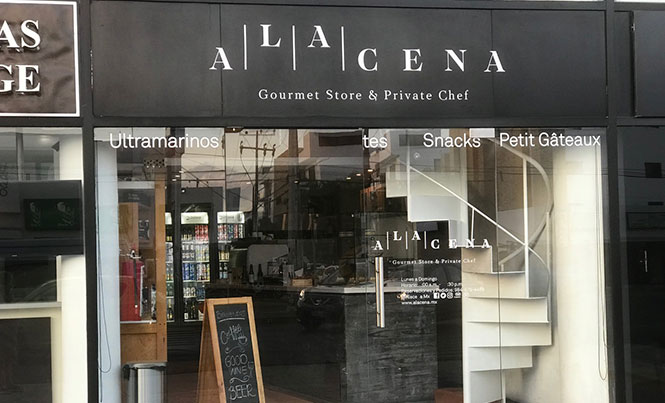 Seen from the street, Alacena promises an oasis of delicious foods beyond the clear glass door. Once inside it does not disappoint. Well-stocked shelves hold artisanal teas, olive oils, wine, house-made pasta sauces, and other delights. Their pastry case displays delectable desserts and next to that are fresh loaves of ciabatta and baguettes.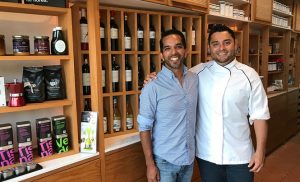 Chef Luis Casteneda and Creative Director Manrique Solis Boliver bring their passion and food to their new gourmet shop and private chef service in Playa del Carmen. With their shared backgrounds in the hospitality industry, the two friends decided to go into business together last year. As Casteneda says "We'd been working together for seven or eight years and decided we shared a similar vision. We want to surprise people with a beautiful experience and we love food."
The idea for the private chef service and gourmet shop was born in the wee hours of the night, after working a busy New Year's Eve shift at Hotel Fusion. It remained a concept until last year when the wheels began turning to bring it to fruition.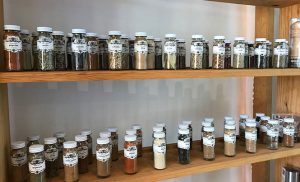 There are three components: the shop where you can purchase specialty food products and sandwiches piled with European cheeses; the private chef service which arranges memorable dinners; and the bakery which supplies fresh bread to area hotels, restaurants and cafes.
Besides food, the pair share a passion for high quality ingredients, service, and experience. Chef Casteneda has poured his heart into three menus from which you can choose. The private chef service offers a seven-course meal with your choice of the following themes: Mexican, Mediterranean, and Asian menus. The food is prepped in their off-site kitchen and then transported for finishing and plating. No attention to detail is spared including glassware, table settings, and china.
Alacena and A la cena mean "pantry" and "go to dinner" respectively, in Spanish, so the play on words makes a perfect fit for those with a passion for food. Alacena is located on Avenida Constituyentes at Plaza Palmares #8.