Community
A Local Lesbian Wedding
Aline Àlvarez and Rosy Hoil embraced their chance of happiness with each other with a recent wedding in Paamul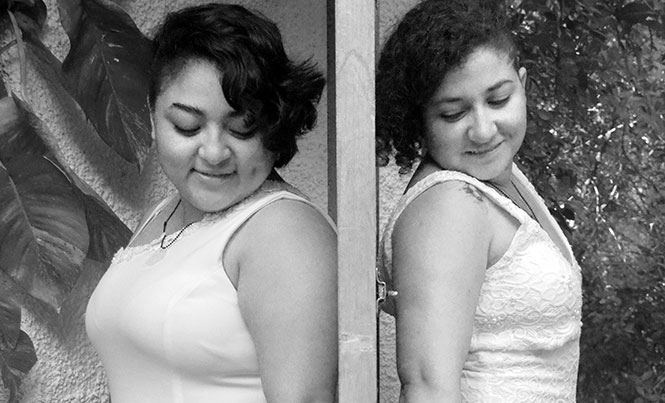 This is a love story between Aline Álvarez and Rosy Hoil, two Mexican lesbians living on the beautiful Riviera Maya. They got married in Paamul recently with a LGBT theme. Did you know that same sex marriage was legalized on December 27, 2014?
Aline is a DJ and MC and her wife Rosy is a butler. You might know Aline as DJ Warrior since she has played for LesMex. These two lovebirds met at a hotel they both worked at. Rosy noticed Aline right away, but it was not until they both volunteered for a children's day at work that they started talking. They never had a real first date since their first encounter outside work was a friendly meeting. Aline invited Rosy to watch movies and go out for sushi.
Six months after officially dating, Aline proposed to Rosy on August 27 2016 at Frida Kahlo's restaurant. She had it all planned – the rings in the dessert plate and the waiter filming the proposal! She got down on her knees and asked her to be her wife. Rosy cried, accepted and then gave her the wrong hand! Aline didn't know you could be loved and love so much and what she has with Rosy, she wants for life. Rosy loves how her wife fights for everything she wants, she doesn't let anyone bring her down, thus her name, DJ Warrior.
On their wedding day, last February 23, they had the gay flag as a theme. The sign on the street, the LGBT cake topped with unicorns and the maids wearing each one of the colors of the flag, it was lively! Flora Capistran designed all the dresses according to the spouses' taste. They had a wonderful wedding with everyone they love. Their families are pretty accepting and supportive, especially Rosy's Maya family. Her mother always told her to do what makes her happy, and she does.
They are now happily married. Both of them wish for you readers to follow your dreams and love yourself. It shouldn't matter what other people think, follow your heart no matter what.