TPT Meets: Sara Kristin Moen from Ch'arki Jerky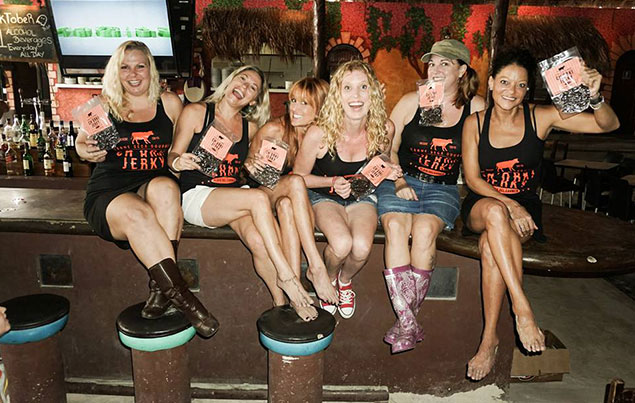 A self-described huge fan of beef jerky this entrepreneur and Playa del Carmen resident decided to bring the latest snack craze in the U.S. and Canada south of the border
TPT:  You have lived here for years having several businesses. Do you feel it is easy to start a business in a foreign country?
Sara Kristin Moen: Initially, the process is foreboding, but once you get a good support system and legal team behind you, it is much easier. Initially, the learning curve is very high!
Playa del Carmen is a tourist based economy. How do you think that affects starting a business here?
It is a huge factor when considering a business here. Even if you are offering a service or product to year round residents here their income is based on the tourist industry so it is all integrated.
Ch'arki Jerky is unique here. What was the fuel behind bringing this product to Playa?
Currently, in the United States and Canada, it is EVERYWHERE. It is the trendy snack food right now, and I am a huge fan. There was not any available here, and once I started developing the recipe and idea everyone went nuts for it so I decided to bring it to the market properly.
Where are you focusing efforts to promote Ch'arki?
We are using social media as well as local media outlets, thank you to the Playa Times for promoting us! In addition, we have stands in various local businesses in Playa del Carmen, Puerto Morelos and Tulum.
What are the steps in bringing Ch'arki to the public? Which has been the easiest and the most challenging?
Breaking into any market with a new product can be difficult, but doing it in another country brings unique challenges. The number one challenge thus far is introducing it to nationals as it is non-existent here, but once anyone tries it they can not get enough! The easiest part? I would have to say that nothing is necessarily easy, but it is fun and challenging, and I am happy to be doing it!
How is Ch'arki different from your other business ventures?
This is my first venture in relation to food. I never realized how many different types of beef there are, and now I am a professional at picking out the perfect cut! My passion and my heart have always been in the kitchen, so this is right up my alley.
What advice would you give to anyone who starts a business in Playa?
Do your homework! Do not rush into anything, and be patient!
Find Ch'arki on Facebook/charkijerky