Foodies
I Scream, You Scream, We All Scream for Ice Cream!
Got a craving for something cold and sweet? Skip the expensive, overpriced chain shops on Fifth Avenue and check out these cool spots!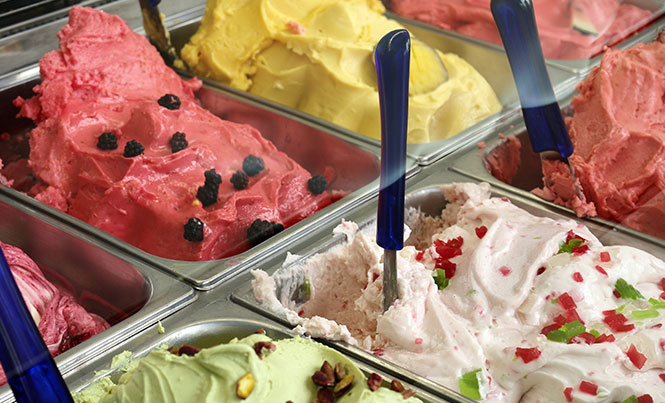 Travel up and down the Riviera Maya and you'll find a plethora of choices from national and international franchises to smaller mom and pop shops. Every street corner showcases an ice cream store (neveria or paleteria), many incorporating the word Michoacana in its name. The original La Michoacana started out in the 40's by Rafael Malfavón Villanueva in the town of Tocumbo, Michoacán, where he made ice cream and popsicles based on his own recipes. Expansion began when Ignacio Alcázar Pulido, an employee, stole money from the store and opened his own shop in Mexico City. The new location was successful enough for Pulido to pay back his debt and finance new locations. 
Many neverias make the cold treats on the premise with a myriad of flavors being served on rotation. Over 10,000 shops in Mexico, individually owned, is eye popping.
From the hundreds of available icy treat stores in Playa, here is a handful.
La Purhepecha, on 30

th

Avenue, and a second location on Juarez, is where you will find the traditional "sabores" including mango, peach, strawberry and guava.

Buenerrimo

in Playacar (near Sanimal and OXXO) features unique flavors like mille foglio, pistachio, biscotti and ambrosia.

Conte Flavio

with 3 branches in Playa including the newly opened one on 5

th

and

Calle

38 will entice you with their peanut chocolate, Baileys or Stracciatella

Amo Gelato's

original location at 25

th

and

Calle

30 and its sister location in Playacar have offerings of chocolate almond, white chocolate with coconut and a rich café. Facebook/

Amo Gelato

Tepoznieves

on

Constituyentes

between 5

th

and 10

th

woos you with passion fruit, tamarindo, avocado, tequila or Pitahaya.
The following two are located nearby Dolphin Discovery in Puerto Aventuras and deserve a mention:
Aventura Gelato's

lemon basil and banana split will have you going back for more.
Jessie Gelato, a local favorite is owned by Dutch born Marten. Try his artisanal whiskey cream, dark chocolate with pepper.