Community
The Dirty Job of Garbage Collection
High season brings more tourists, more seasonal workers and more waste. Find out what the public works department hopes to do to combat garbage in the streets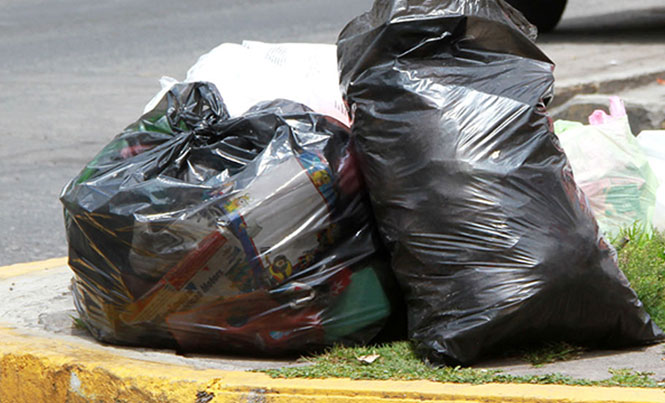 The municipality of Solidaridad, which includes Playa del Carmen, has the second largest accumulation of garbage in the state of Quintana Roo, followed only by Cancun, with a daily collection of garbage of around 500 tons.
During high season, the amount increases to 800 tons daily. Adrián Manzanilla Lagos, director of Public Services, indicated that the places with the highest amount of garbage in the streets are the Colosio, Ejido, Nicté Ha, Zazil Ha, 28 de Julio and Gonzalo Guerrero neighborhoods.
This is due to the presence of rooms for rent, around 1,500 are counted with estimates of many more. "Most  complexes don't have a license. We are asking the owners of the rooms to put out a container, as the tenants come and go at various times in the day and night, and don't put out their garbage when the trucks come by", explained Manzanilla Lagos. The accumulation of bags in the street contributes to significant amounts of litter in the municipality, especially when homeless dogs tear open the bags in search of food.
To help regulate the issue of garbage in the streets, at the next public works meeting there  will be a proposal to require the installation of a garbage bin at each complex of rentals.
Community residents continually complain about the delay in garbage collection services, which is daily in the downtown and tourist zone, and from Monday to Saturday in the rest of the community. The exception to this schedule is the neighborhood of Villas del Sol on the west side of the highway. This neighborhood is continually growing and is calculated to have around 5,000 families. To satisfy the demand for service, they send four garbage trucks daily.
The recommendation for locals is to ask for the route schedule for the garbage collection, tie bags well, separate recyclable products such as PET, aluminum, cardboard, and glass to take them to the Reciclatón program which is each first Friday of the month, to lower the amount of garbage taken to the dump.