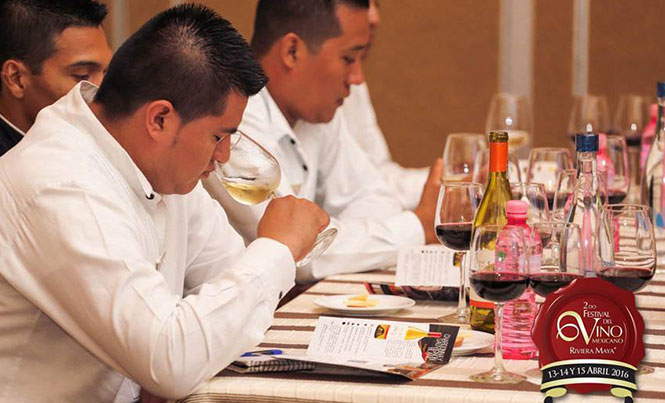 Wine enthusiasts and producers gathered in Playa and Tulum for the 2nd Annual Mexican Wine Festival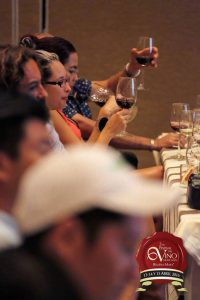 From April 13 to 15, the Second Annual Mexican Wine Festival took place in Playa del Carmen and Tulum.
Fifteen different Mexican vineyards were in attendance, mostly from Baja California, but also from Zacatecas, Querétaro, Guanajuato, Coahuila, and Hidalgo, representing more than 80 percent of the national production. The event was a success, with workshops, dinners, wine-infused foods, and grape-stomping!
But, what is wine? There has been so much noise during the last decade about it, even though only two percent of the Mexican population (in 2011) drinks this beverage.
Wine is nothing more and nothing less than the process of alcoholic fermentation of grapes. Why this simple explanation? Because the vine and wine are products of the earth, particularly of elements such as soil, work, sun, water, and geographic location, a slice of the earth including Baja California at its northern limit.
Everything is determined by location. Wine is elaborated, drunk, and shared by humans. Enough of thinking that it is for only the highest classes! Wine is commonplace. It has been consumed daily or in a festive environment ever since it was first invented. The question is cultural and of learning to enjoy it. Of course, it is important to understand it and know it well to enjoy it.
Because of this, we thank the 2nd Annual Mexican Wine Festival and the attending wineries for supplying us with their wines. We also must thank Casa Madero, created in 1597 under the name of San Lorenzo, the presentations of Laura Zamora, wine expert, and  Reynaldo Rodríguez, wine expert, and owner of La Quinta Monasterio. Additionally, greatly appreciated were the samples offered by Premium Roganto, a medium sized producer with the only Pinot Noir at the festival, and the producers Aldo Palafox, Alximia, Claudius, El Cielo, La Redonda, etc.
And now, how about a glass of wine? Of course! And make it Mexican!