Discover Mexico
Other Locations in Mexico
Digital Census of Yucatan Peninsula Cenotes
This important project to identify, rescue and preserve these fresh water systems unique to the Yucatan is to begin soon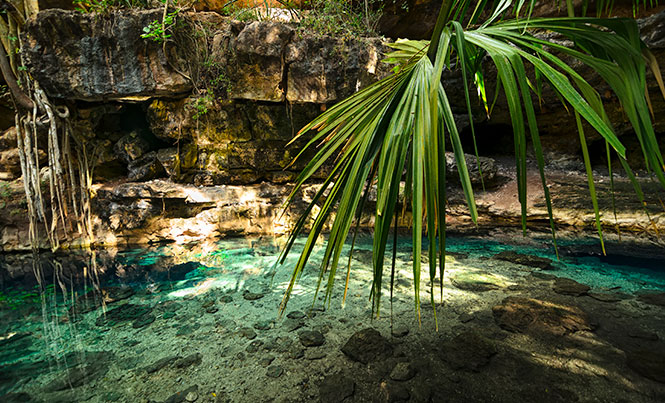 The National Institute of Anthropology (INAH), in coordination with the National Geographic Society, the Technological University of the Riviera Maya (UTRM), the Latin American Development Bank (CAF) and the Aspen Institute Mexico, is starting an important program to identify, rescue the cenotes in the Yucatan Peninsula and to preserve the hidden treasures of the cenotes. Although they were hoping to start the project in May, according to Adriana Velázquez Morlet, director of the INAH Quintana Roo, "We are just on the verge of obtaining the permission of the Archeology Council." The project is called "The Grand Maya Aquifer" and it will begin with locating cenotes and taking water samples.
The work has already started, as the Subdirection of Underwater Archeology (SAS) is in charge of keeping a digital registry of these bodies of water. Underwater archaeologist Guillermo de Anda Alanís will be the head of this project as he was designated "Emerging Explorer" by National Geographic, and he is also a member of the Mexican Red Cross for Archeologists and related disciplines. Although there has not been a contact established to date with the INAH in Quintana Roo, the objectives for the planning and organization of the project have already been established: to integrate the complicated aquifers in the 145 square kilometers of the Yucatan Peninsula. To do this, they will utilize a computer program capable of processing thousands of photographic images from various angles to create 3D models of the materials and their context.
The program was created by Corey Jaskolski, an engineer of the National Geographic Society, as part of the work of the Hoyo Negro Underwater Archeology Project based in Tulum.
When this work is finished, there will be a database for INAH about the cenotes in the Yucatan Peninsula. There will be more information in the future about the archeological remains in these natural underwater museums.