Home Delivery Services
Order food from the comfort of your home, hotel, or vacation rental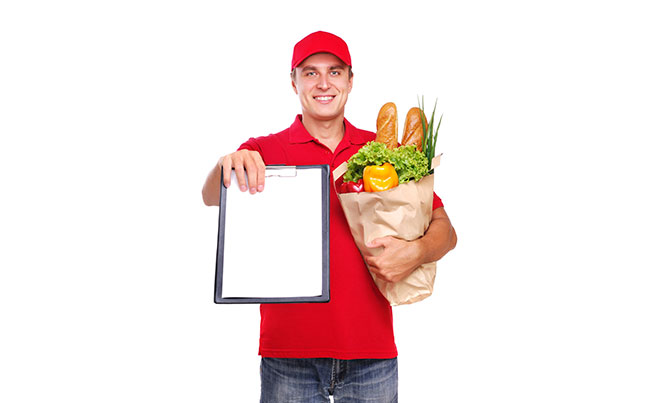 Being in the Riviera Maya means laying on the beach, riding your bike, snorkeling, meandering through town and meeting friends. These are priorities, not being weighed down by shopping or cooking everyday. Want a plate of pasta, cochinita pibil, Thai curry or cachapa? Most restaurants offer takeout and delivery services, but you shouldn't contact them individually. There are companies that deliver from dozens of restaurants. Why stop there? There's even a service that does the shopping for you. Put the following companies' phone numbers on your speed dial and get out there and enjoy.
Playa Now delivery is available throughout most of Playa del Carmen and Cancun, from 9 a.m. till midnight. Check out their website, choose a restaurant, peruse the menus. Craving Vietnamese, Thai, Mexican, Argentinean or Seafood, like Yala, La Portena, Kaxapa and Gluay Maai? Simply Skype your order at Playa Now.

www.playanow.com

Tel.

984 131 4499

or

984 111 9795.

LoQSea

. Launched last year, it is continually broadening its offerings. Currently, their focus is on home delivery of food, beverage and personal products. However, watch their website for the addition of new products and stores, since "lo que sea"

is literally equal to

anything

, in Spanish. They go on frequent shopping sprees to major supermarkets, Costco, DAC and Bio-Natural, so you don't have to. They will replenish the fridge, stock the bathroom and more.

www.loqsea.com

also offers locals discounts.

Playita Express. Not only does this company deliver food from numerous restaurants, but they will scooter down to Oxxo for whatever ails you or pick up a movie for entertainment. Want a Piola pizza, sushi from Sushi Club or La Brocherie's roasted chicken? They do that. As they expand their services, the website is updated. Whatsapp 984 157 0835 or call 984 147 0572.

www.playitaexpress.com

.

Water Delivery. Living in this tropical climate, make sure that you have enough

garrafones

of water on hand. Don't despair, since companies like Epura (984 198 2796), Bonafont (01800 713 2263) and Agua Vida (984 136 4774) deliver those 20-liter jugs to your home, so you don't have to lug them.  

Pharmacies. Stuck at home? Sick in bed? No worries. Pharmacies like YZA, Union, Similares and  Del Ahorro deliver prescriptions to your door, often 24/7,

gratis

.

Kosher Food delivery. Chabad House of Playa offers a menu that includes spaghetti meatballs, Moroccan salmon and apricot chicken served with sides. They deliver to residences and hotels. Delivery charges range in dollars from 7 to 20.

kosherrivieramaya@gmail.com

.

My Easy Food

is a new company on Playa del Carmen's delivery scene. Craving that burger from 3XL? Can't wait for a plate of pasta from Pasta y Punto, Romeo's popular pizza or Babe's curry noodles? Just contact them for a fast and convenient delivery direct to your doorstep. Encompassing most of Playa del Carmen, check out their list of restaurants and menus with pictures of their dishes at

www.myeasyfood.com

, or call them at 984 131 0868. Register once with your basic information and it will make future delivery orders go even faster. They are available from noon until midnight.

Organika Playa

produces, purchases and distributes organic products, mainly of Mexican origin. Don't have time to make it to their store at 40

th

street and 5

th

Avenue? Then make use of their home delivery service. They feature a myriad of organic products, including dried goji berries, coconut oil, cacao nibs, turmeric, moringa powder, whole grain rice. They are open from 9 a.m. to 9 p.m. Call

998 162 1795

 

www.organikaplaya.com

.