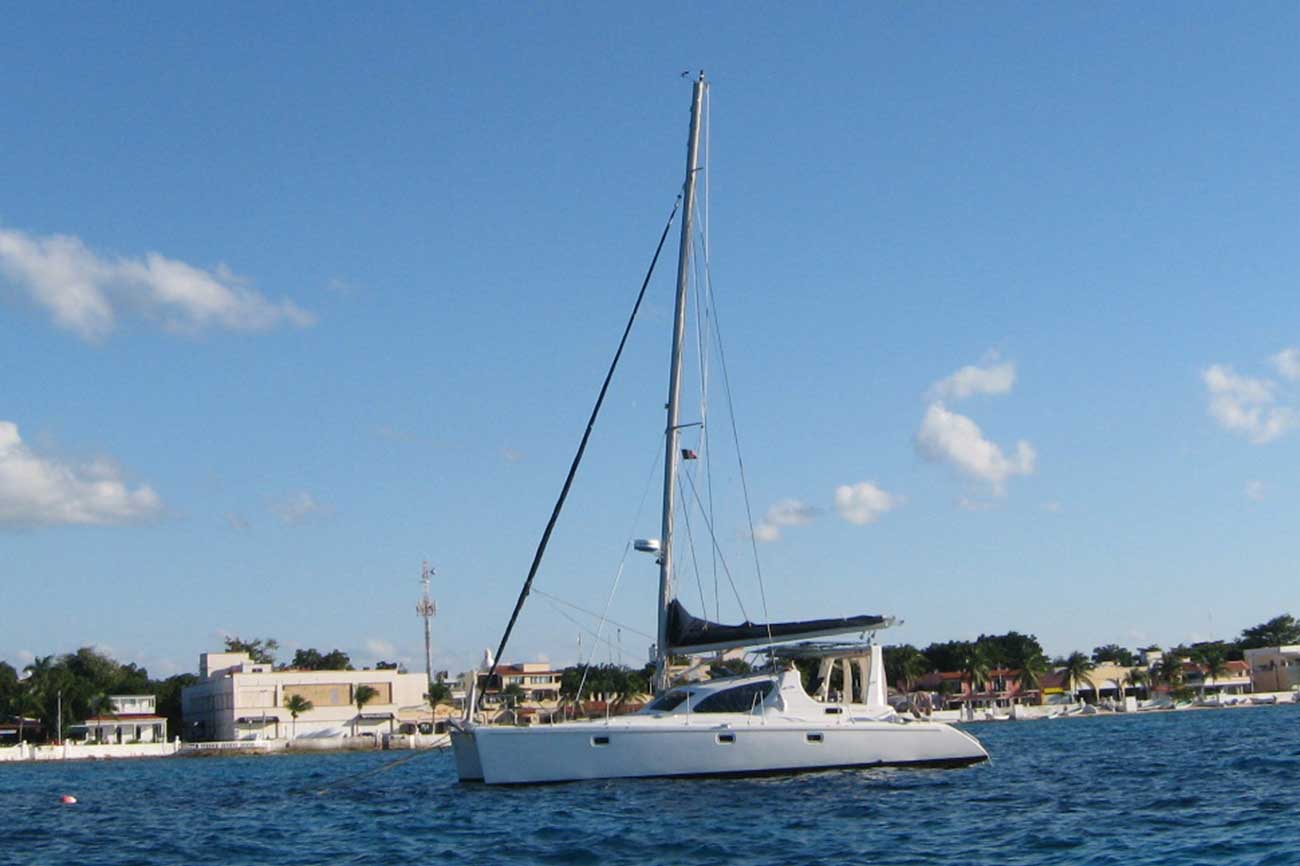 With an enviable lifestyle, this lovable, French-born couple shows us what it is like to be a citizen of the world
Captain Luké, Marie and their little dog Jeanne were traveling throughout the Americas on their boat while living aboard for 20 years. They have lived in different countries but they always keep travelling. Born in France, Luké studied in Paris to become a chef, but he always feels better when he is closer to the sea. Marie was born in south of France, where she became an teacher. After meeting each other, they decided to live their life on the boat and live an adventure!
They have traveled from France to the Canary Islands, Panama, Venezuela, Colombia, Cuba, Martinique, French Polynesia, Grenadines and Haiti. They recently bought a house in Cozumel, where they have been since 2015. Their catamaran is now available on Airbnb for a night stay or for a snorkeling tour.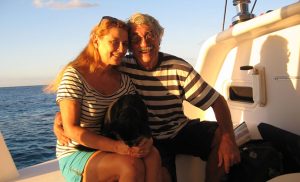 Did you dream about this life Marie ?
Marie: Absolutely not! Actually, I was born in a fishing family, but I never imagine living on a boat. But I have always loved the sea. When Luké told me, ¨I want to spend my life on the sea. I want a different life¨. At the beginning, I wasn't entirely sure, but then I loved it.
What did you do to be able to keep traveling and survive?
Luké: I opened several restaurants in Germany, Grenadine Island, Panama. Each time, I would sell them, just to be able to leave again and keep traveling. I also wrote a cookbook called Une Casserole a la Mer, that I currently sell. As a french chef, I have always found a job and so has Marie as teacher.
So, now you are living in Cozumel and bought a house why ?
Marie: When we arrived in Cozumel, we really fell in love with this Island. I needed something else, to have a house and do some gardening. I convinced Luké, and he's now very busy building the new house. It is a new adventure for him
Luké: It is just a break. I know that one day, we will leave again.
Belle de Lys is a very comfortable catamaran. It is 38 feet long, made in South Africa, and it is available on Airbnb. You can spend one night in a comfortable double bed in a cabin with a private bathroom. Marie and Luke will be with you on the boat during your stay. (Room 11888041 on Airbnb) You can also travel with them to go snorkeling, traveling to Isla Mujeres or Belize. Contact them at lgdf34@gmail.com.