Taxi Driver Pays it Forward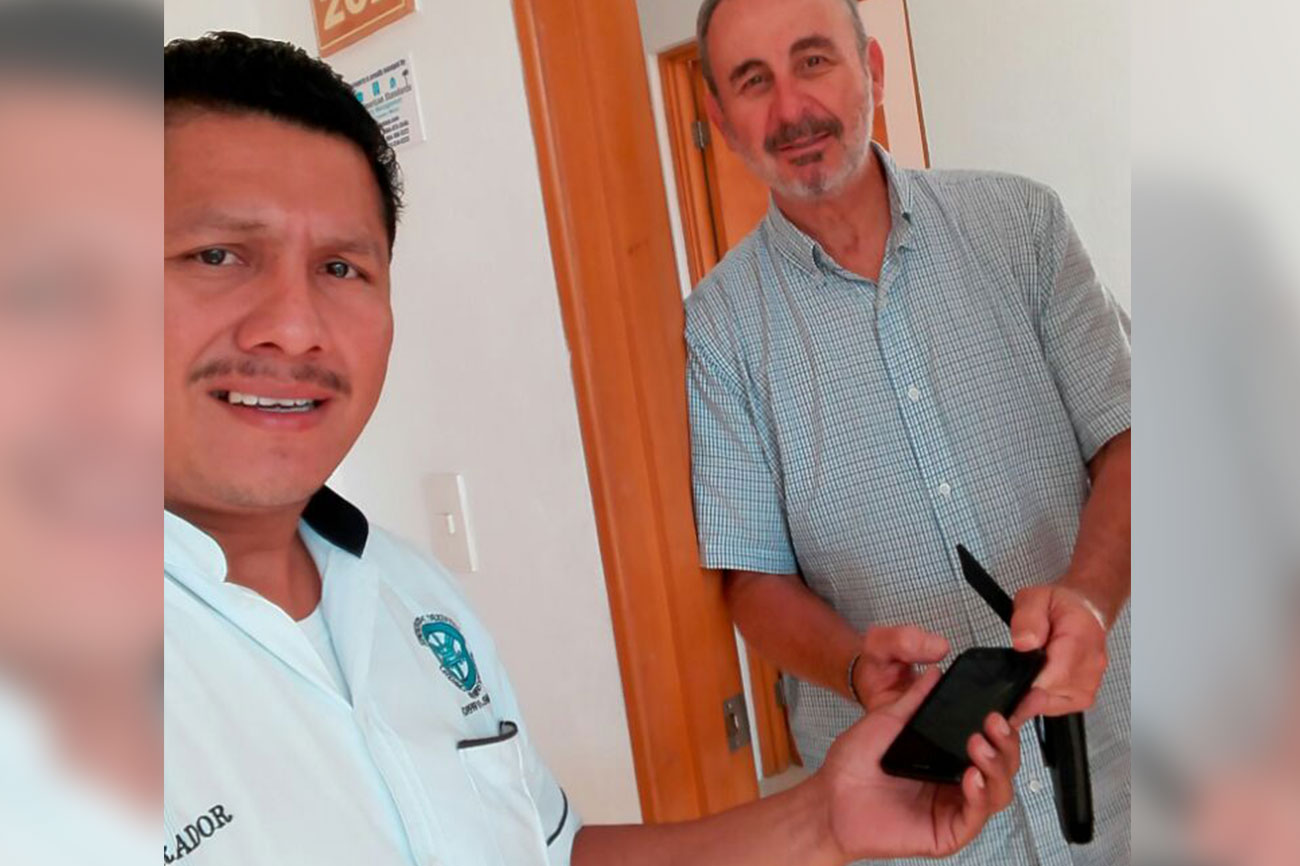 Dear Editor,
My husband and I arrived from the U.S. in Playa del Carmen last week for a six month stay. We walked to Walmart on Thursday for an initial rather sizable grocery/supply run and caught a taxi for the return to our condo, which is on the far side of Playacar. When we arrived upstairs in our condo, my husband immediately realized he did not have his cell phone and believed it must have fallen out of his pocket while in the taxi. He went to the guard gate and did his best to convey with limited Spanish that he had left his phone in the taxi. He then walked to one of the business plazas where he spotted a police officer. Again with limited Spanish & the police officer with a bit better English managed to get across that he had left his cell phone in a taxi. The police officer drove to our condo complex and spoke with the guard at the gate about the taxi and the lost phone. He asked the guard if he had recorded the taxi driver information. The guard had recorded the taxi number. While this was going on, I was inside the condo suspending service to the cell phone through Verizon.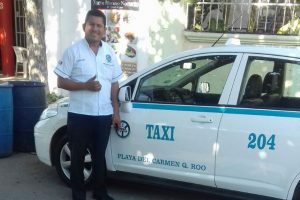 We heard nothing else about the phone and believed it to be gone until last night when we returned from town. Some friends dropped us off at our condo gate. The guard approached us and managed to convey to us that the cell phone was found and gave us a number to call. He also asked for our condo number. Since our Spanish is so limited, we planned to ask a friend later this morning to help us make the call and get the particulars. As it turned out, our doorbell rang this morning and there stood the taxi driver with my husband's cell phone!  He, as best we could understand, had been holding onto it for these several days, waiting to learn which condo unit we were in so that he could return it to us. When we gave our number to the guard last night, that connection was made somehow between the two of them.  We were so excited and grateful! I gave him a hug, my husband gave him a reward, and we got his name & number for all our future taxi needs while here.
For anyone in PDC needing a taxi, this driver's honesty and integrity speaks for itself. We hope to see his business blessed by lots of requests for him.  Henry Ake Hernandez, Taxi #204.  984-745-3868.
Respectfully submitted.
Angela Benge (& Dave Benge)
From the Editor:
I got in touch with Henry to hear his side of the story. He told me it was his pleasure to return the phone as he understand how valuable it was to Dave. He also wants everyone to know that there are good taxi drivers out there who value good service!