People
Radio Tulum Finds a New Home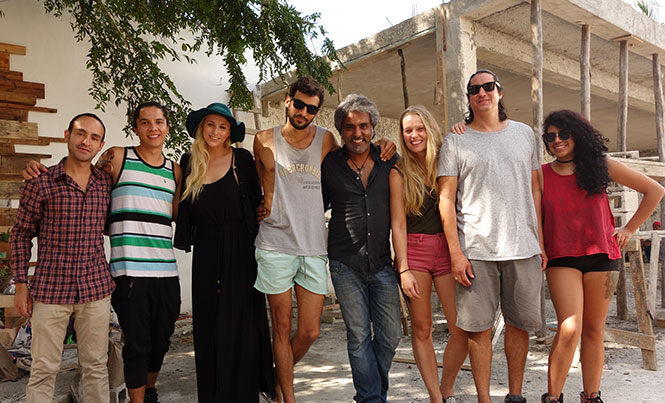 The broadcasters are moving to a new space called Boheme, which will serve as a cultural community space
Ask anyone that has spent any time in Tulum to describe the area, and chances are the word 'magical' will come up right away. There is an energy here that comes from the incredible medley of passionate cultures loving and believing in the area, the music, the art, the environment and one another.
Radio Tulum Founder, Mandeep Bhatia, set out to build a platform that would cultivate and share that amazing energy.  His focus was to tap into the diversity of talents and passions of the people drawn to this beautiful place. Radio Tulum is based on the vision that the magic of Tulum could be experienced wherever you are, even if you aren't able to be in Tulum at that particular moment. It is a way to bottle up that magic and energy to share it with the world.
Radio Tulum currently offers nearly 20 programs featuring all types of music, talks, movie readings, and interviews, with more programming being added all the time. They do a great job of offering something for everyone, but the true gems are the two segments dedicated solely to Tulum's local talent and the daily community hour. The latter offers a forum for discussion of current events, issues, and more importantly, solutions to those issues affecting us all.
As if broadcasting and content curation weren't keeping them busy enough, the folks at Radio Tulum are building a new space called Boheme, to serve as a cultural community space. Boheme will be home to Radio Tulum and will offer a place for the community to come together and support one another. They will have an after-school arts program and host environmental events and women's rights programs, as well as curating and supporting local artisans and artists. Boheme is expected to open in early 2017.
For a list of programming and schedule details, check out their Facebook page: Facebook/radiotulum1
Radio Tulum is a nonprofit and is raising funds to help with the move to their new location. If you would like to make a donation, you can do so by clicking here!