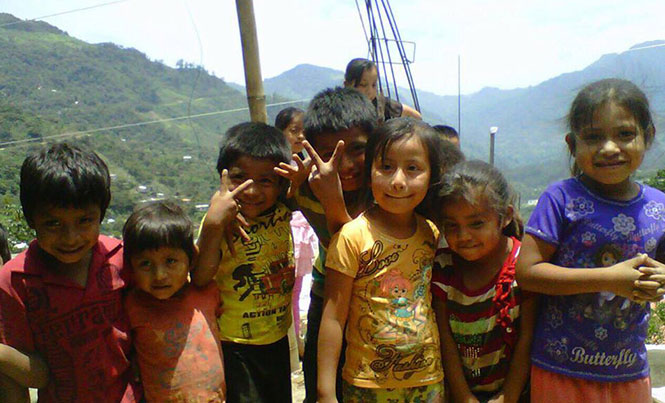 A clothing drive set up by a local music school has brought cold weather items to villages that are in desperate need of them
Throughout the month of December, the music program Xuuxnë has been collecting cold weather clothing for the communities in Xiloxochico and Xochitepec, in Zacapoaxtla, located in the Sierra Norte of Puebla.  This project has been supported by local charity, Sonrisas Contagiosas (Contagious Smiles) and Parque La Ceiba.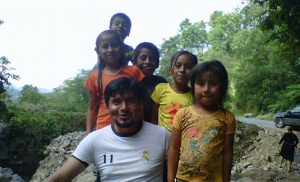 This project began due to a need for clothing in the central villages of Mexico, where many of the children do not even have shoes. The director of Xuuxnë, Marcz Daniel Reyna, decided to help, having worked with these communities in the past.  His idea was to collect clothing donations in Playa del Carmen and have them transported to the area in late December and early January.
Sonrisas Contagiosas helped out with the request, making full use of their experience in collecting donations for local villages like Punta Laguna, near Coba. Since the music program recently relocated to Parque La Ceiba, the park has became involved as well. It came at the perfect time, as their monthly flea market is held every third Saturday of the month, which was December 17 of last month.
It was surprising how many people donated cold weather clothing here in the Mexican Caribbean. You would not imagine finding many jackets, sweaters, boots, or scarves, but people were pulling them out of their closets and donating them. This is the advantage of having an international community with off-season clothes!  
The clothing drive is only one thing that sets Xuuxnë apart from most music schools. They pride themselves in bringing culture to the students, such as songs which are learned in ancient languages, like Zapoteca. The program is invested in improving the community through services like the clothing drive. It is dedicated to the healing power of music and will provide scholarships to children in need in 2017.
If you would like to support this event, the donation drive continues in January, but for local communities. Clothing for warmer weather or the cooler Caribbean weather is also welcomed, and there are drop-off points in Playa del Carmen and Tulum.
For more information about the Xuuxnë music program or their donation drives, check out their Xuuxnë Official Facebook Fan Page: Facebook/xuuxneoficial