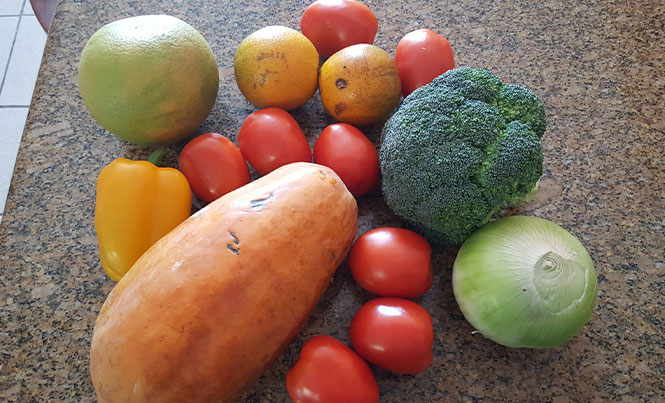 Join Frank in Las Jarretaderas for a taste of traditional Mexico
By Frank van der Burgh
Every year, large numbers of visitors are attracted to the Riviera Nayarit area by its great climate, fantastic surfing, beaches and fresh seafood from the Pacific. However, staying in the hotel zone with its private beach access and organized tours makes it difficult to discover the authenticity of a country. If you're interested in seeing some of traditional Mexico that's not arranged by a tour agency, this series will look for just that.
First up: Las Jarretaderas.
I'm in Las Jarretaderas, located next to Nuevo Vallarta, just a stone's throw from renowned hotels like The Grand Mayan, The Grand Bliss and Sea Garden and next to the El Tigre golf course. However, its contrast with the aforementioned places could not be stronger. One moves from a two-lane paved street with palm trees, to a cobblestone road that would challenge even the strongest shock-absorbers. Luckily for me, that part looked like it would end quite soon. It did, turning completely into unpaved road with potholes. Welcome to Las Jarretaderas!
My goal was to find the local fish shop, which apparently has the freshest and cheapest fish in the area. After a quick stop in the local fruit and vegetable market I soon got lost and had to resort to asking people for directions. I was told "Go that way." Or "Walk as far as the gray truck, and then right. It's close to the copy shop." I never found the copy shop. I had to ask numerous times before getting to the right street. One woman sweeping the sidewalk finally had the answer: I was standing directly in front of it. Trusting her, I passed a banana tree and entered a courtyard full of freezers, and well as chickens and other animals. A man appeared and gave me a bewildered look, before I asked him in my best Spanish if he sold any fish. Ten minutes later I was looking inside various freezers, and then walking back to my car with half a kilo of unnamed fish.