People
ADN MAYA: Reggae and Rap in Chan Santa Cruz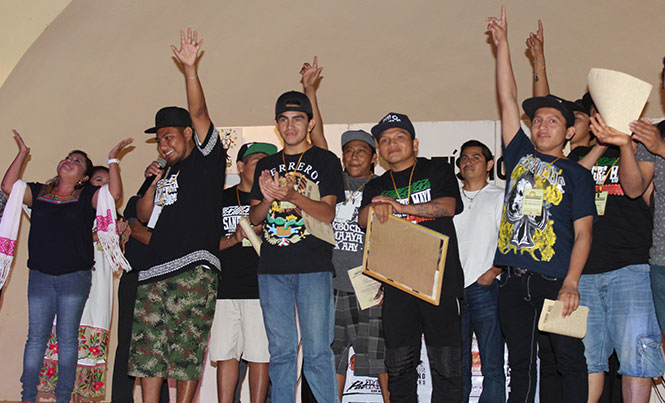 Meet the young musicians from the Yucatan Peninsula who are expressing themselves in their traditional language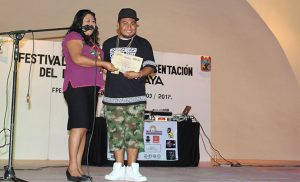 Have you ever listened to reggae and rap in a language other than English? Nowadays, young people in Yucatan, Campeche and Quintana Roo are making music and putting their voices and lyrics to songs of rap, reggae and other rhythms in Mayan. And no, it is not reggaeton.
On Saturday, March 18, we went to the House of Culture in Felipe Carrillo Puerto (formerly known as Chan Santa Cruz), for the presentation of the first album by ADN Maya. The project unites soloists, duos and groups such as Yalen K'uj, Hermanos Poot, Primicia 983, Dino Chan, La Gruta del Mayab and many others. All of them are young people, mostly from 17 to 30 years of age, from the Maya communities on the peninsula.
Under the direction of Pat Boy, the young musicians introduced us to the songs that comprise this album. They had the support of teacher, Marcelo Jiménez, recognized artists and cultural promoters of the municipality, such as Marisol Berlín, as well as the Hacienda Foundation of the Maya World.
This project was born in 2014 upon the initiative of Pat Boy. He is a young rapper, promoter and music producer, who, in addition to his musical career, has been given the task of helping out young people like him that feel the need to sing, to express their experiences and emotions. His lyrics speak about daily life in their communities, putting a special emphasis on the rescue of their culture and their Mayan language. They want the people who listen to them – children and young people mostly – not to be ashamed to be Maya or speak their language. On the contrary, they feel proud of their roots and heritage. This is gradually paying off, because like them, children want to learn Mayan to be able to sing their songs.
This is a movement that is growing, and is increasingly being supported by broadcasters like Carrillo Puerto, social networks, and YouTube. It is reaching other parts of the country and even abroad, with a positive message about values, such as moving away from drugs so that you can achieve your dreams with effort and hard work.
The sound of their music and their proposal is very good, so search for them on Facebook and YouTube. Congratulations to ADN Maya!