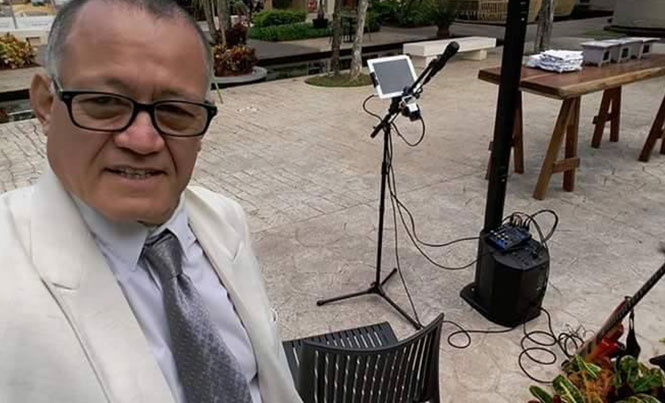 A chance encounter at a local restaurant led to a new musical discovery for Crystal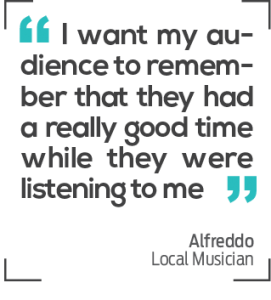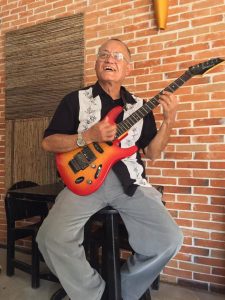 Alfredo Rodriguez, known artistically as Alfreddo, crossed paths with me the other day in Carboncitos. This talented gentleman is a local musician who plays many styles of music,  so I took the opportunity to get to know him better and share what I found with our readers.
The Playa Times: Where are you originally from and how did you find yourself in Playa del Carmen? How long have you been here?
Alfredo: I am from Guadalajara in Jalisco. My son and his family decided to move to Playa del Carmen, and he asked us if we would like to move down here too. We did, and we've been here since November 2015.
Tell us about your music.
The songs I sing are international music. Swing, jazz, bossanova, country, pop, rock, big band, and Spanish songs.
What have been your most successful shows here in the Riviera Maya?
My most successful shows here are in the resorts.
Where has your musical career led you to travel in the world?  
I've worked in several cities in México and Central America.
What has been the key to your success as a musician?
I think that the key to my success is my experience of many years and the fact that I enjoy what I do so much.
What do you want your audience to remember most when they hear your work?
I want my audience to remember that they had a really good time while they were listening to me.
What part of this venture has been the most fun?
It has all been fun.
Where do you play here in the Riviera Maya so our readers can come see you?
I am performing at Azul Fives hotel, Ocean Riviera Paradise hotel, Carboncitos restaurant, and Ferron's Jerk Chicken restaurant. 
Carboncitos: Tuesdays and Fridays from 3:45 pm to 5:15 pm.
Ferron's Jerk Chicken: Tuesdays and Fridays from 2:00 pm to 3:30 pm
Azul Fives: Tuesdays and Saturdays from 7:00 pm to 7:45 pm
Ocean Riviera Paradise: Tuesdays, Thursdays, and Saturdays from 10:30 pm to 12:00 pm
Check out Alfreddo's schedule on his Facebook Fanpage: Facebook/Alfreddo