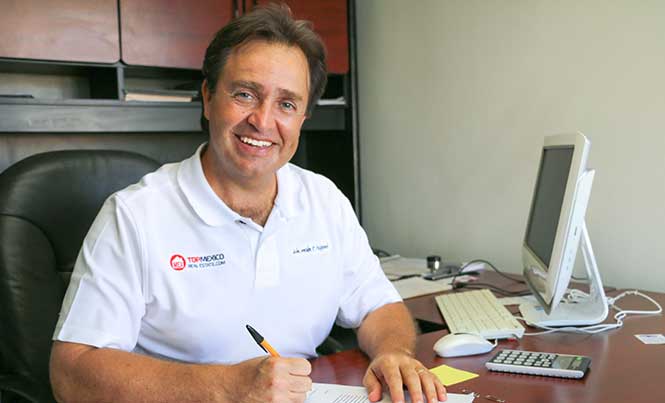 Having a real estate agent who identifies as a buyer's representative means he will do everything to help you get the best property available for you.
When I started working in the real estate business I had a goal in mind: helping foreigners purchase property in Mexico safely. And this goal had a very personal origin. Being myself an American citizen, I've experienced first-hand the difficulties of being a foreigner in Mexico.
But don't get me wrong. Being a foreigner is not a disadvantage; not for daily life or when buying real estate. What can work against your interests is not speaking the language, not knowing the real estate market or the purchasing process. These are disadvantages that can lead to unexpected obstacles. I've seen many transactions go wrong due to ignorance of the process and for the lack of the guide of an experienced real estate agent.
And this is one of the reasons why I chose to become more than a real estate agent; I became a Buyer's Representative.
But what is a Buyer's Representative, what do they do? As the name indicates, the main goal is to protect the buyer's interests. When you have a real estate agent who identifies themselves as a buyer's representative you can rest assured that they will do everything to help you get the best property available for you.
A Buyer's Representative will keep your interest in mind at all times, they will look for properties that fit your budget and needs and will research them to make sure the title is right. They will also walk you through the purchasing process from the beginning to end.
As you can see, working with a Buyer's Representative is one of the best decisions you can make to ensure an enjoyable experience. Take your time to find an agent that you can trust and who understands what you're looking for. Check out their website, make sure to double check their credentials and trust in what they can do for you.
A final suggestion: don't see an agent as somebody who will cost you money. Their experience is an investment which will lead you to your dream home in Mexico.
Thomas Lloyd is a graduate of Purdue University – Krannert School of Management and has a nationally regulated Real Estate degree in Mexico. He founded Top Mexico Real Estate to ensure Americans and Canadians have the best experience when purchasing and investing in real estate in Mexico.
Check out his credentials here https://topmre.com/credentialsPT2