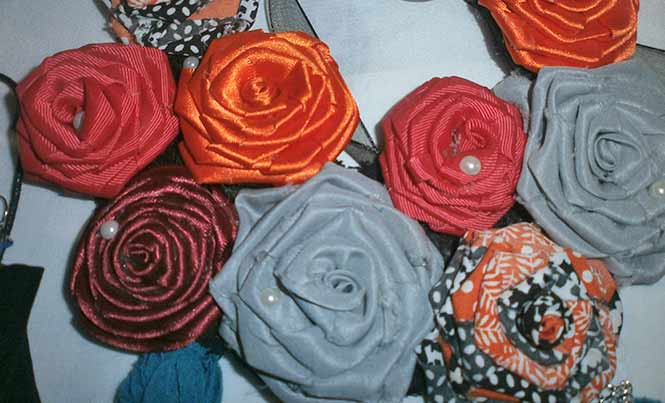 A young, imaginative woman from Cozumel is helping preserve her island by educating its people on the recycling of fabrics.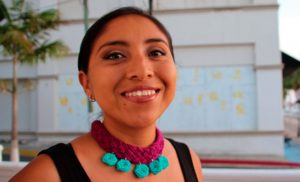 I admire people who try to make our world more conscious and clean by re-using. We live in a world where we throw everything away so easily instead of re-using to transform it. Even if the word "biodegradable" makes us feel better, we should not forget that our consumption has consequences.
Paula Sabido Itza is from Cozumel. Preserving her island and educating its people is one of the challenges taken on by this young, imaginative woman. Paula had the great idea to create "Re-utilizando" (Re-using), producing women's accessories, such as necklaces, earrings, and incredible handmade composition of roses, by reusing fabrics.
The Playa Times: Hello Paula, could you share with us the purpose of  Re-utilizando?
Paula: Re-using is an initiative in which we use recovered materials (fabrics) to create accessories for women. The initiative emerged as a strategy to reduce the generation of waste and the excessive use of natural resources in production. At the moment, the fast production and consumption of clothing lead to greater use of natural resources that are not accounted for and are not given a value in production. For example, it requires 2,000 liters of water to make a cotton jersey. With this initiative, we seek to give a second life to garments that are to be discarded. Giving items a longer shelf-life through the creation of a new product, consequently reduces waste and contributes to the care of the planet. We invite you to reuse from home and consume responsibly!
Where can we find you in Cozumel, Paula?
On my Facebook page. I also participate in the local markets, such as El Corredor del Arte on the main Benito Juarez square every Saturday and Sunday from 6 p.m. to 10 p.m. I also work on request. If there is anything you would like me to create, I will do it.
The real change in the clothing industry will only come if the big, affordable brands find a way to make and sell sustainable clothing. Even if organic cotton seems like a smart choice, it can still take more than 5,000 gallons of water to manufacture. This is why reusing is important.
Facebook/@Re-utilizando