Animal Welfare
Dog Days of Septihambre in the Mexican Caribbean
The low season in the Riviera Maya can have unfortunate effects on the dogs and cats in the area.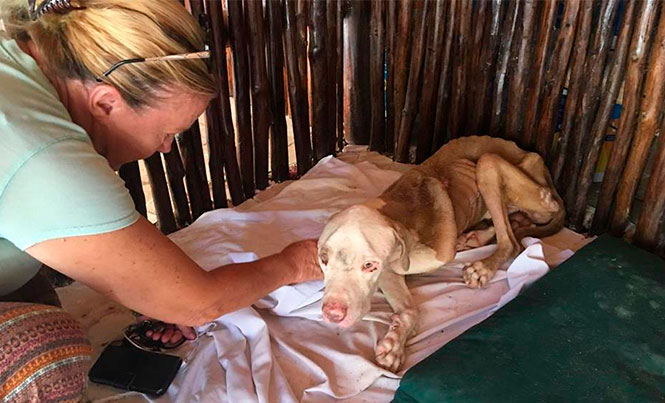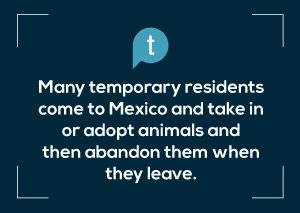 Low season can be a dangerous time for companion and street animals in the Playa del Carmen area. Animal rescue relies on the support from temporary residents, snowbirds or tourists. But when they leave for the summer they also leave a huge dent in animal welfare support. Since many of the temporary residents have been volunteering at various shelters, attended and donated to charitable events or supported nonprofits in other ways, the void is evident. Many provide food for the cats and dogs living on the street, but once they leave, the animals are in danger of starving. It is hard to imagine, but unfortunately many temporary residents come to Mexico and take in or adopt animals and then abandon them when they leave. Yes, Septihambre affects everyone.
Around this time of year, we see many shelters running out of food and desperate for donations and volunteers. Rescues are finding animals barely alive, in need of medical treatment, shelter, and nourishment. Sylvie Goetz from S.O.S. el Arca points out the main reason that there are so many desperate rescues at this time of year is that fewer tourists means less money for everyone. Since school began this month, local families have a lot of extra expenses. Sadly, animals are not a priority during times of financial stress.
The shelters and rescuers are not able to get the animals out of the country for adoption to the US and Canada due to heat embargos in the summer months and the diminishing number of flight escorts. Also, there are fewer foster homes available. All of these factors cause a backlog of dogs needing homes.
These are the months animal welfare needs the support of expats and visitors in Playa del Carmen.  If you can offer time, money or fostering, please contact your favorite animal welfare organization. These are the hungry months of summer and early fall. Soon the high season will begin, but for now we need to pull together and help where we can.