Annual Unicef Fundraiser at Paradisus
A meal and silent auction were held at Chef Martín Berasategui's Passion Restaurant to raise money for the K´iin Beh Foundation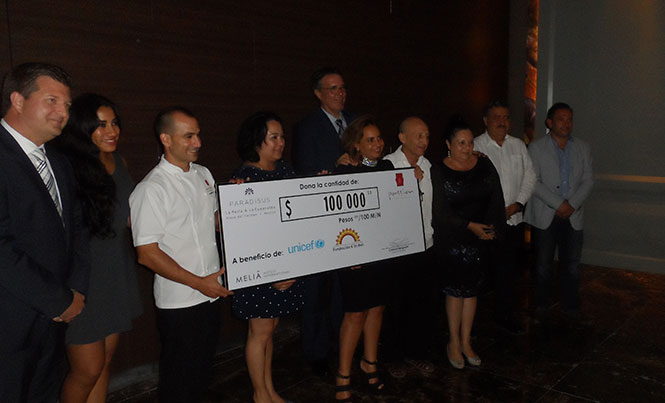 "To transform a child today means to transform a family tomorrow, and with this change in mentality we can improve this city, country and the world."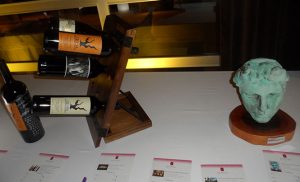 Impassioned words from Luisa Eugenia Guzmán Carrasco, the President of the K´iin Beh Foundation, the beneficiary of this year's annual UNICEF event, which took place on Friday September 29, at Passion Restaurant, located at Hotel Paradisus Playa del Carmen La Perla & La Esmeralda.
The event opened with a cocktail at which the attendees were welcomed by Managing Director of the hotel, Conrad Bergwerf, who thanked them for supporting these children and helping them to reach their potential. While enjoying drinks and hors d'œuvres, guests viewed the items up for silent auction during the meal. These included trips, meals, overnight stays at the hotel, artwork and bottles of premium wine from Quinta Monasterio wine producers who sponsored the event, and whose wine was paired with the special menu planned by the restaurant's multiple Michelin-starred Chef Martín Berasategui and prepared by Head Chef Maximiliano Sola.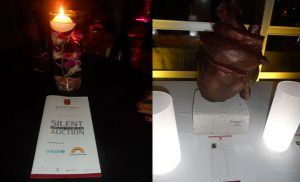 The successful event raised 100,000 pesos in aid of the K'iin Beh foundation. The foundation began six years ago with a small, wooden, thatched-roof school, housing 20 students. Today they have 136 students and with the support of organizations and businesses such as Paradisus Playa del Carmen La Perla & La Esmeralda, they hope to reach their objective to create an educational centre for 1080 underprivileged children. The project aims to deliver classrooms, bathrooms, school offices, a water treatment facility, a cafeteria and public square, the costs for which the foundation is raising initial funds of 2.5 million pesos.
The evening closed with much joy at the final result of the fundraising efforts and the possibilities it presents. Luisa Eugenia Guzmán Carrasco expressed her gratitude to the attendees, reiterating how much the organization believes in children as the foundation of our society.
To support or find out more about the Fundación K'iin Beh, visit their website: http://fundacionkiinbeh.com/web/
To find out more about Paradisus Playa del Carmen La Perla & La Esmeralda, visit their websites: https://www.melia.com/en/hotels/mexico/playa-del-carmen/paradisus-playa-del-carmen-la-esmeralda/index.html
https://www.melia.com/en/hotels/mexico/playa-del-carmen/paradisus-playa-del-carmen-la-perla/index.html