Cancun & Puerto Morelos
Fundraising in Puerto Morelos
Music, cookies, paws and love are in store at these upcoming local events to raise money for various worthy causes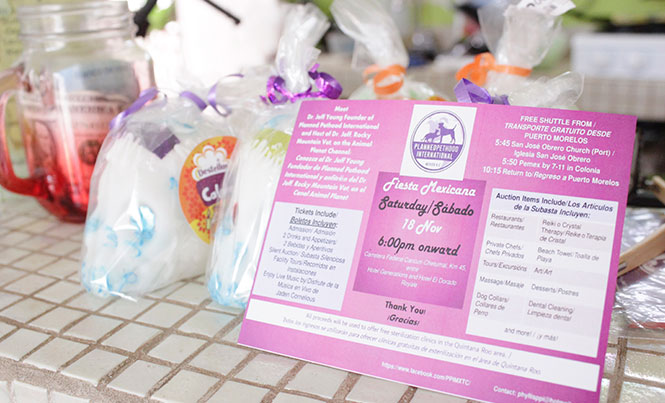 Chilly nights (well, kind of) have finally come to the Caribbean and it already feels like it is the holidays. If you want to spend a lovely evening outdoors, Puerto Morelos stands out as an option. The port has a very caring community always looking to improve the quality of life of the residents. Last week I met Ivett Ramos from Lola y Moya Coffee Shop and she told me about upcoming events she's involved in that are not only fun but will also help raise funds for good causes:
On Nov 18: Planned Pethood International Fiesta Mexicana. This party will feature Dr. Jeff Young (yeah, the one from Animal Planet) as a special guest. Like all PPI events, proceeds will go to pet sterilization campaigns around the state.
Tickets are only $150 MXN in presale ($200 at the venue), and include drinks and appetizers and the chance to know about the Riviera Maya branch of Planned Pethood and participate in the silent auction (the donation basket is looking good).
As a special bonus, the outstanding Jaden Cornelius will be brightening up the evening. Info and tickets: phyllisppi@hotmail.com & facebook.com/PPIMXTC (ask them about the FREE shuttle from Puerto Morelos downtown if you are new in town).
Ivett and Jaden are close collaborators; on December 9, Lola y Moya will host an event created by Jaden Cornelius Fundraising Mexico: Cookies & Carols. They are combining all their talents: her delicious cookies and hot chocolate (straight from Oaxaca, don't miss out!) and his versatile and powerful voice singing the classic carols we all love. You guys have to check him out; a quick search on Youtube and you'll find out why a $100 MX ticket is a total bargain (and it includes cookies and chocolate!)
Jaden's organization will use all money raised and donations received to support Mexi-CAN Children's Christmas Present Appeal and Puerto Morelos Cause4Paws Food Collection (food and toys donations will be accepted too). As you know, dear reader, the chance to be someone's Santa next Christmas has no price, especially if it's in good company.
Contact them here: www.jcfundraising.com / Facebook:JC Fundraising Mexico / Facebook: Lola y Moya