Paradisus Playa del Carmen La Perla & La Esmeralda Open a New Convention Center
The space has 436 square meters and audiovisual equipment for video blending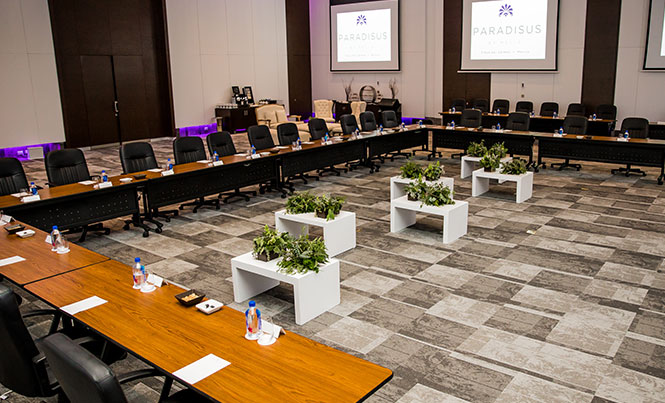 Playa del Carmen, Quintana Roo, 8 December, 2017- Paradisus Playa del Carmen La Perla & La Esmeralda opens its new Convention Center, increasing the space designated for events and congresses. With this expansion, the hotel continues to be one of the top luxury resorts in the Mexican Caribbean with the best offerings for the convention market.
The space has 436 m2 (4,700 ft2) of last generation design, with capacity for 400 attendees in the auditorium. Its modern architecture and elegant decorations are complemented with audiovisual high technology equipment, composed of three projectors for video blending and eight versatile screens. The space can be divided in eight rooms designed for more intimate meetings.
The new Convention Center is an addition to the original one since the hotel's inauguration in November 2011, with 2,322 m2 (25,000 ft2) and capacity for 1,500 people. Paradisus Playa del Carmen thus becomes one of the best places to hold events in the region.
For more information, visit: www.paradisus.com.