Foodies
Meet Chef Eleazar Bonilla from La Zebra, Tulum
The chef from Queretaro shares his important life moments at his Chef's Table events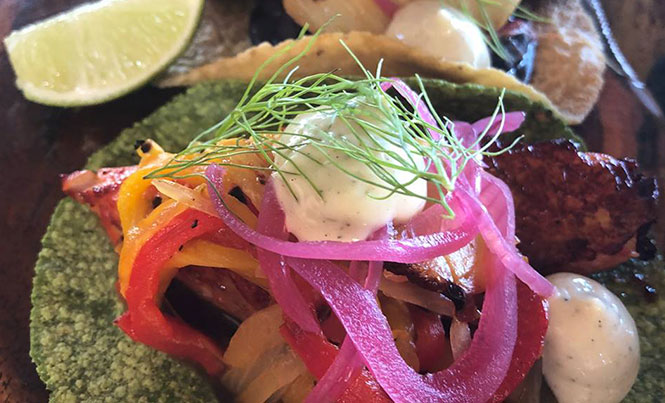 I recently met one of the important local figures in the Mexican gastronomy scene – Chef Eleazar Bonilla from La Zebra Tulum, proudly Mexican, and rooted in his family's traditions.
Every chef has their own personality that is evident in the way that they cook, in the design of their dishes, in the flavours they offer, and in the products they use. Eleazar Bonilla´s story starts when he was younger working with his father with corn and making tortillas in Queretaro, where he was born. His work with his father was an important period which defined his career.
Loyal to his roots, he has been working with corn and other Mexican products that offer traditional experiences in every bite. He mentioned one or two clients crying over a specific dish because of the memories that the aromas or flavors brought to them.
He has worked with remarkable chefs such as Dante Ferrero recently, and currently he offers a Chef's Table experience in a special room at La Zebra: Chef´s Table by Eleazar Bonilla, where he shares the important moments of his life with a dish.
In a room similar to his grandmother's reflecting his childhood experiences, you will find books read by Eleazar when he was young, and items that belonged to him and his family back in Queretaro. At the Chef's Table, Chef Eleazar serves and explains each one of his dishes and the importance of each period of his life that brought him to where he is now.
You will find more information about the Chef´s Table at www.booknfeel.com.
Book & Feel – Restaurant Bookings Made Easy
Mail: dania@booknfeel.com
9841342913