Art & Culture
Espiraluz in Playa del Carmen Offers Art Therapy For Children
An art therapy group for children is offering lessons in art techniques and personal expression to Playa del Carmen's young artists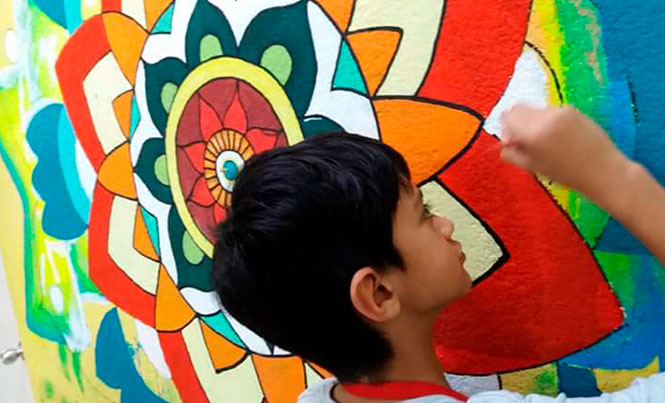 Why is art important in the development of children?
Art is a form of self-expression. It is a language for children to free themselves from tensions and express wellbeing. When we are little we need various modes of expression, because we have limited language. Art is also a tool for learning, concentration and solving problems, and creativity is fundamental for thinking skills.
For the children of Playa del Carmen there is an excellent option to approach art called Espiraluz. The project aims to introduce art to children with creative, fun, free and healing activities in a space with the necessary conditions for that objective.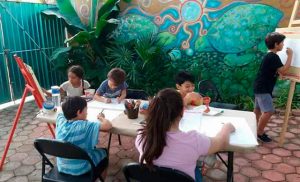 They have an air-conditioned lounge, garden, and a consulting room. Espiraluz offers "drawing, painting, creative projects and art therapy workshops" in which children are introduced to different visual art techniques and materials, such as graphite, charcoal, pastel, watercolor, acrylic, engraving and experimental techniques. Each child will develop their own creative process, according to their age, interests and needs.
Each month Espiraluz develops art therapy dynamics in which children have the opportunity to identify, release and rearrange their emotions. This activity gives them guidelines to their creative process. They also develop creative individual or school projects, such as layouts, mockups, posters, stories, comics, puppets, etc. It is worth mentioning that they listen to classical music during classes.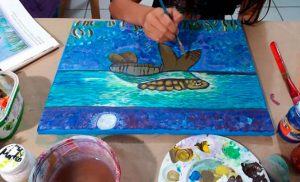 Something that is very valuable is that children are not only taught the basics like color and form, but they are taught to delve into the meaning of their process of artistic creation. This is something that can positively mark their lives, since they will know that art is a useful and beautiful tool that they can access at the moment they need it.
For more information, contact the creator of Espiraluz: Luz Elena Martínez, a visual artist with more than 20 years of experience working with children. Call her at 984 8770110 or contact her through the Espiraluz Facebook. She will give you a 10% discount on the workshop if you  like her Facebook fan page and send a message mentioning that you saw this article in The Playa Times.