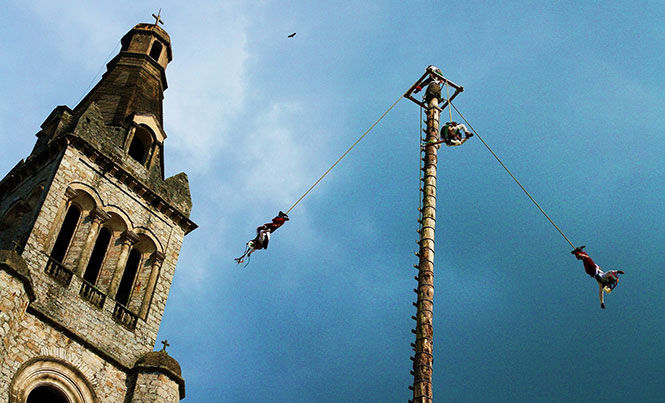 Visit this Pueblo Mágico in the beautiful state of Puebla
After hours of driving through the mountains we arrived in Cuetzalan, formerly "Quetzalan" (the place of the beautifully feathered birds). It is a Pueblo Mágico nestled in the mountains of Puebla, containing steep stone-paved streets, a main square, a kiosk and temple. It is surrounded by caves and waterfalls, and you need only take the highway to reach either one within minutes.
Besides nature, what makes Cuetzalan unique is its' history and culture. Here you will find the community of Yohualichan, where Totonaca culture was born and which would later move to Veracruz after the Nahuatl invasion. This is why the archaeological site of El Tajín, in the state of Veracruz, has architecture that similar to that of Yohualichan.
The locals are very proud of this fact and are currently working with this recognition and vindication, shown with the agricultural ritual of The Papantla Flyers, or "Los Voladores de Papantla" (Municipality of Veracruz)
Syncretism is present here with the two main Catholic churches, reflecting the indigenous worldview. The neoclassic church of "jarritos" is dedicated to Tonantzin or Virgen de Guadalupe, and the San Francisco temple is dedicated to a male deity.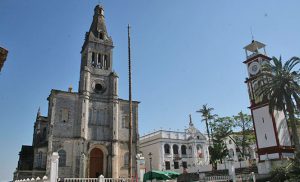 During the XIX and XX centuries these people experienced a period of abundance, where foreign families and locals prospered from the cultivation of coffee. Today, after two large cold spells and the international drop of coffee prices, Cuetzalan bets on cultural and adventure tourism.
Its main festival is on October 4 when they celebrate San Francisco. Coincidentally, the locals celebrated one of their deities on this date, a fact which was used by the Spaniards to ease the evangelization process. This date is special to visit Cuetzalan, as there is a deployment of Nahuatl and Totonac culture and traditions.
A fact worthy of admiration is that in Cuetzalan, signs and notices are written in both Nahuatl and Spanish, as 70% of the current population belongs to this origin.
The village has a very good range of hotels to suit all tastes and budgets, as well as small restaurants with delicious regional food.
One thing you shouldn't miss is the Sunday flea market, located in the main square and main street. Nahuatls place hundreds of stalls filled with crafts, clothing, fruits and vegetables, coffee and local food. Living Culture!