Ten Things To Know About Your Temporary Visa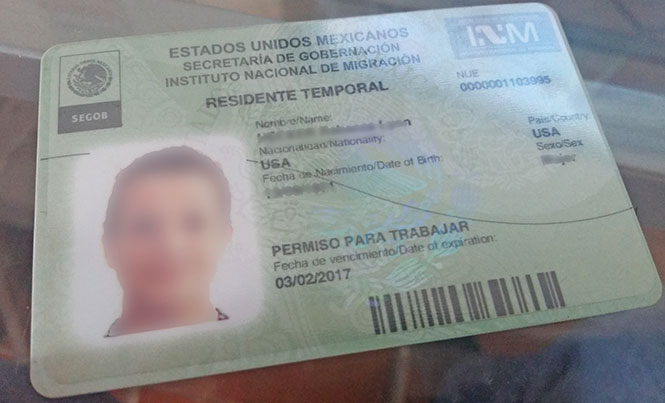 With the amounts of legal implications that immigration implies, it gets very easy to lose track of some things that are crucial in your ongoing process. Here is a handful of tips to make the process easier
The immigration specialist at MEXLAW shares some important facts to keep in mind, during and after your immigration process.
A Temporary Resident Visa is issued for people who wish to reside in Mexico for a period longer than 180 days. The visa is valid for one year and renewed for one to three years. After four years, you must apply for a Permanent Residence Visa to stay in Mexico.

Once you have been approved for a Temporary Residence Visa, you will have to present the sticker in your passport to Immigration upon arrival in Mexico. It is crucial that they do not stamp your passport as a tourist. They will advise you to go to Immigration within 30 days of arrival in Mexico to complete the process.

If you travel outside Mexico while your visa is in process, it is important that you apply for permission to leave at the INM office or through an immigration specialist. An exit/entry permit takes seven days to be issued. Present the permit to immigration as you leave and return to Mexico. This letter allows you 55 days out of the country.

Once you receive your Temporary or Permanent Residence status, never come back to Mexico as a tourist or your residence visa will be void.

A temporary resident may exit/enter the country as they please. There is no requirement on how many months per year you reside in Mexico. However, if you plan on applying for Mexican Citizenship, you need to prove you have lived in Mexico most of the year.

Typically, you leave Mexico to apply for Temporary Residence. Exceptions include marriage to a Mexican citizen or family ties to a Mexican citizen.

As a Temporary Resident, you need to apply for a work visa. A Permanent resident can work in Mexico without  legal permission.

It is imperative that FMM documents are filled in correctly. If they differ from what is in the system, you will have problems and delays.

Remember to inform Immigration any changes to your status, marriage, address, or employer.

Procedures change frequently and differ from one state to the other; consult an Immigration Specialist for the most up-to-date information.
If you have any questions about immigration in Mexico, please contact our specialist  adriana@mexlaw.ca