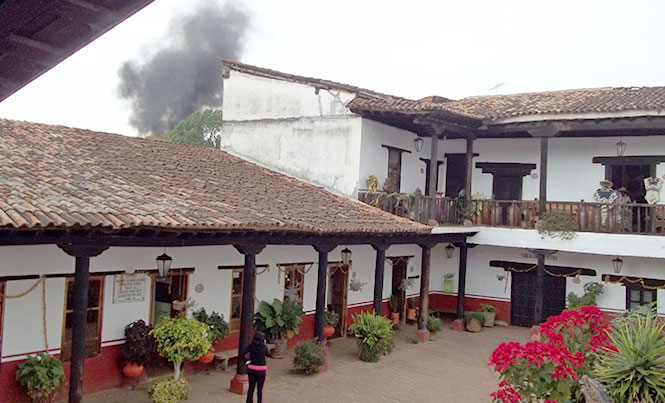 Learn all about the many ways in which you can prepare tamales, and the significance of this food on February 2
On February 2, Mexicans gather with family and friends to eat tamales and celebrate the day of the Candelaria, bringing to an end the parties that began at Christmas. Tradition dictates that the person who "removed the child" from the rosca de reyes bread on Three King's Day should invite others to eat tamales. The day of the Candelaria is a Catholic holiday tied to a meal or pre-Hispanic ritual dish such as the tamale.
Tamal or "tamalli" is a Nahuatl word meaning "wrapped" and is a dish that is eaten while accompanied with atole. It is served at parties, traditional celebrations, or any day. Because it is a "wrap", it is associated with life and death. It is for this reason that it must be given as an offering in the rituals of indigenous people in general, asking their gods for a good harvest.
Tamales are made with corn dough, and if they are sweet then jam, nuts or raisins are added to the center. But if are salty they will have meat, cheese or chile sauce and are covered with dough, before finally being wrapped with corn or banana leaves. The variety of flavors, shapes, sizes and fillings change according to the region. It is a popular dish and is eaten throughout the country.
This year we went to Michoacán, to the beautiful, magical town of Patzcuaro for the feast of Candlemas. Patzcuaro and other coastal peoples celebrate this day in a colorful manner, where people usually take their children to be blessed. The uchepos (a dish from the state of Michoacán) are made of corn, tend to be sweet and are wrapped in corn leaves. The salted, triangle tamales are wrapped in corn husk. They are usually stuffed with cheese, chicken or pork and are accompanied by cream and green sauce. They can also be made of corn with ash, which gives them a unique flavor. It´s usually recommended to accompany the uchepo with an atole (a type of drink) of tamarind, guava, ash, or some other flavor. Its flavor is delicious.
After a good tamaliza, you can enjoy a walk through the beautiful cobbled streets of Patzcuaro and head to the Basilica of Nuestra Señora de la Salud. Or you can visit the Plaza Don Vasco, which is the second largest plaza in Mexico. Then, visit the market and colorful handicrafts made with the palm facing the edge of the lake.