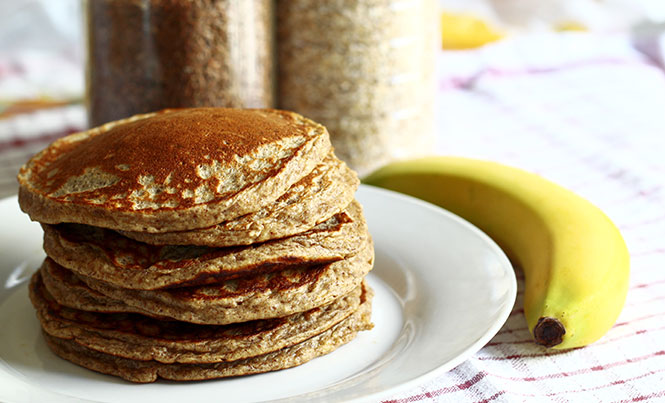 Get the day off to a powerful start with these energizing breakfast ideas
As the saying goes, you should "Eat breakfast like a king, lunch like a queen and dinner like a pauper." The theory being, of course, to get the bulk of your calories at the start of your day while you still have time to burn them off or build muscle.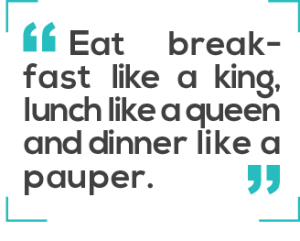 Healthy Pancakes
Mix an egg with a banana, and you can make pancakes. Yes, that's right, just two ingredients! You can also increase the fiber by adding oats, enhance the vitamin and antioxidant content by adding blueberries or other fruits, increase the energy and protein by adding natural peanut butter or intensify the sweetness by adding maple syrup. So simple, easy and delicious.
Kefir or Yogurt Parfait
Use unsweetened kefir or yogurt and layer it with nuts, seeds, fresh fruit or dried fruits. Almonds, pecans or other nuts can increase the protein content. Fruits provide some sweetness and increase the energy, vitamins, and antioxidants. Add a spice like cinnamon for heart health.
Power Smoothie
Use a base of kefir, natural unsweetened yogurt or almond milk and add your favorite ingredients. Banana provides sweetness and a nutrition boost and goes well with natural peanut butter for added protein and flavor. Add some cacao powder if you're craving a chocolate fix. You can always add a teaspoon of coconut oil to your smoothie as you blend it, maple syrup or natural honey for sweetness and chia seeds after it's blended for extra protein, fiber, and omega-3 essential fatty acids.
Eggs
Eggs are a great source of protein for any time of the day. Cook your eggs whichever way you like them best, just go easy on the oil if you're frying them. I use avocado oil which has a high smoking point and won't flavor the food like coconut oil can. When scrambling or making an omelet, remember you can use just one or two whole eggs and then add extra egg whites for additional protein. Add in your preference of vegetables or serve with a side of avocado and some crackers, bread, totopes or tortillas.
Sara Jones
Spa, Wellness & Lifestyle Expert, Spa Consultant and
Founder of Spa & Wellness MexiCaribe magazine
www.spawellnessmexico.com