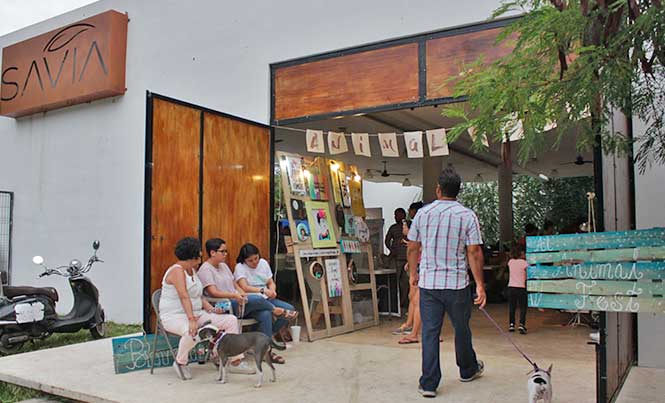 An exclusive event for dog owners presented the best in canine food, outfits and grooming products for their four-legged friends.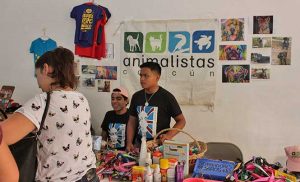 We began this month with bad news for our furry friends. Puerto Morelos has banned dogs from all the public beaches, which also happened in Playa not too long ago. This makes Cancun the only city with an official "peek*-friendly" beach (El Mirador II).
Cancun doggies couldn't be happier because last week an exclusive event was held for them. Actually, it was for humans, but don't tell the dogs. Cats were invited too, but you know them, they don't socialize that much. I bet their owners got something nice for them at Animal Fest Cancun though.
It was like pet heaven, with healthy food, comfy beds, colorful outfits and classy grooming (runway included). A special mention should be made of Collares Copito handmade collars, which are made to the exact size your pet needs. Let's not forget Diligo Dogs and Baez Adiestramiento who donated 400 free ID name tags to all the pets present.
As I don't have a dog, I went straight to what really makes my tail wag: food. All the options were vegan, which I hadn't thought about, but makes total sense given that this was an animal dedicated event. I got fresh pineapple juice and some vegan cochinita and pastor tacos from Caribe Vegano, and enjoyed some tunes from Poux and Nicki Christiane Kay.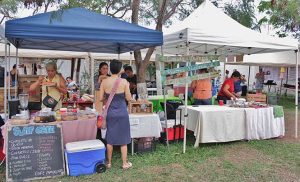 A second edition will be held in September; if you want to know more about this event, contact Animalistas Cancún. Their organization has been doing heroic work for almost a decade – rescuing, vaccinating and sterilizing around 13,000 cats and dogs for free. Their love for animals, help from donations, and volunteers, of course, have kept them focused on their mission.
If you want to adopt a new best friend, visit Animalistas, it's free and you'll help them a lot. Their shelter is at full capacity, so they could use a paw!
Visit their Facebook pages and tell them you heard about them in The Playa Times: @AnimalistasCancunPage
@DiligoDogsCancun
@BaezAdiestramientoCanino
@collarescopito
@caribevegano
*Peek (Maya for 'dog')