Cancun & Puerto Morelos
Free Fun in Cancun!
They say the best things in life are free; in this area rich with wildlife, open spaces and fresh air, that's true.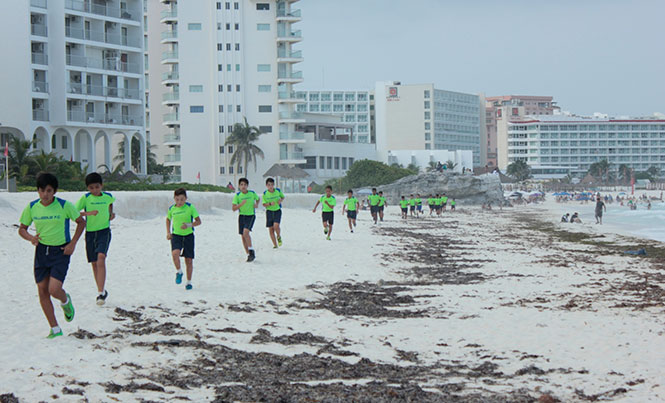 September is a rainy month. Its showers mark the end of the summer and the beginning of the low season. For those of us who are not part of the tourist industry and enjoy semi-deserted beaches, this isn't entirely bad news, but we are a small minority. Quintana Roo has the highest income in this area. We make as much money as all other Mexican tourist destinations combined. So this annual recession has a big impact on the local economy. Cutting expenses is always hard to do, since it is almost impossible to go through the day without spending a single peso. Nevertheless, there are a couple of places where you can go and do things for free.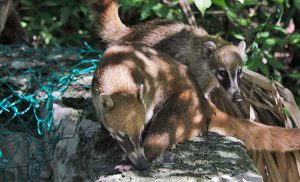 Parque Urbano Kabah: Open from 6 a.m. to 6 p.m. at the avenue of the same name, this is the biggest park within the city limits. Being a green area, it's always a great place to exercise in, whether you are practicing yoga, tai chi or something else. It also gives you the opportunity to learn  about Cancun's history and see some amazing creatures. There is a big family of coatis living in the park among big colorful iguanas, many different species of birds and a even a shy alligator. All of this for no cost whatsoever. It's clean, safe and well known among the locals.
KM 0 Polideportivo: Forget that gym subscription, KM 0 is a free gym park at the entrance of the Kukulcan Boulevard. It is the best equipped outdoor gym in town and has become a popular spot for those who like to stay in shape. The vibe there is always friendly, and you'll be learn new calisthenics routines while making new friends. This place at the beginning of the Hotel Zone, so you can walk or run to the nearest beach, such as Las Perlas, which is only a mile away. If you have a bike or roller skates then you can go even further, since the bikeway goes all the way to Punta Cancun. The sea is, as always, free.