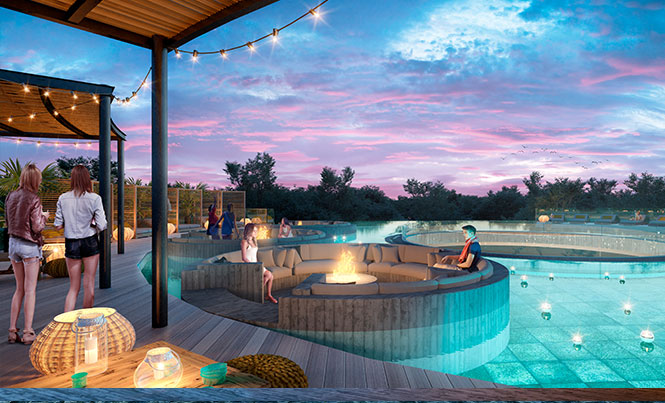 For those of us who frequent Tulum, a particular place has captured our attention in the last weeks. Located next to Chedraui, a very peculiar office stands out for the paintings that decorate its exterior, while its interior shows us an incredibly realistic model of the project that it is presenting.
Tuk Tulum Art Walk is a development that implements renewable energies in combination with the highest technology, seeking to preserve the environment and the natural beauty that characterizes Tulum.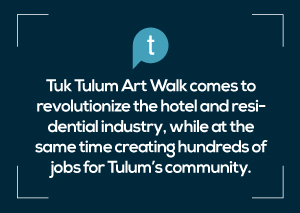 It will be comprised of four independent towers of 42 apartments each, as well as a luxury hotel and a wide variety of first level amenities such as gym, paddle court, spa and amphitheater, among others. Additionally, the residences are delivered fully furnished and will have 5-star hotel management by professionals in the area.
Although Tulum has large hotel chains in the surroundings, today within the town there is no project of such magnitude as Tuk Tulum Art Walk itself, that complements its hotel rooms and residences with a Full Market throughout the ground floor, in what will be the first commercial area of ​​its kind combining diverse services in one place.
Its Art Walk offers an audiovisual experience where art is the protagonist, bringing together local and international talents, a space designed for both tourists and locals to enjoy magical Tulum in its maximum splendor.
Tuk Tulum Art Walk comes to revolutionize the hotel and residential industry, while at the same time creating hundreds of jobs for Tulum's community.