Real Estate & Legal Topics
World Water Day 2018: Nature for Water
How can we help preserve our only source of water on the Riviera Maya?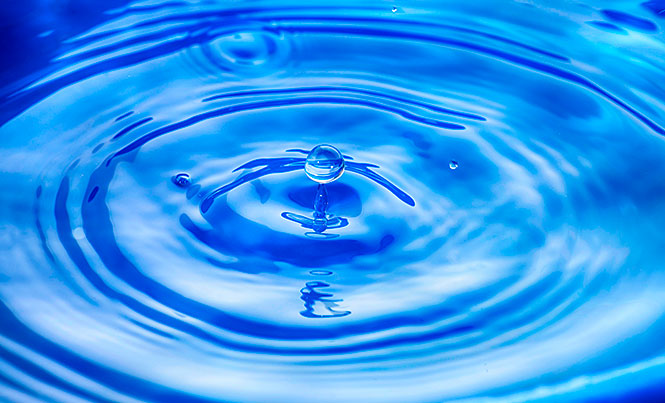 Every year on March 22, the United Nations celebrate the importance of water in the world. This year, the theme of the celebration is "Nature for Water" and lets us explore nature-based solutions for the water challenges of the modern world.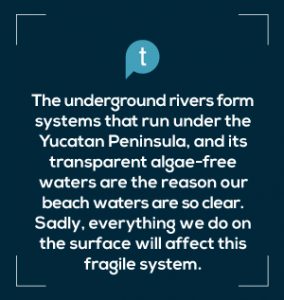 Water scarcity is a real world problem, affecting even big cities like Johannesburg in South Africa. According to the UN, every day 2.1. billion people live without safe drinking water, and these cases are only the tip of the iceberg.
The Riviera Maya and Playa del Carmen are growing fast, and nature around us is paying a high price and thus affecting our quality of life. This development is also affecting our only source of water, the underground river system that lies under the Riviera Maya.
The aquifer of the Yucatan Peninsula is very vulnerable to pollution due to its nature; it is formed by calcium carbonate rock that dissolves on contact with water. Over millions of years, this has created large dissolution conduits or cavities, commonly known as underground rivers and cenotes.
The underground rivers form systems that run under the Yucatan Peninsula, and its transparent algae-free waters are the reason our beach waters are so clear. Sadly, everything we do on the surface will affect this fragile system: bad waste management, use of chemicals, cenote contamination, etc.
Think global, act local!
Centinelas del Agua is a Civil Association that was born in 2011, with the mission of protecting and conserving the aquifer of the Yucatan Peninsula. This local NGO works at Mayan communities and in urban zones supporting environmental education and the participation of community bonding through forums, conferences, and public policies.
If you are interested in volunteering, contact  info@centinelasdelagua.org. Donations are also welcome, and they provide tax-deductible receipts.
BANORTE
CENTINELAS DEL AGUA A.C.
Account: 0222701466, CLABE: 072691 002227014667
If you want to know more about the benefits of living in Mexico, download our free guide about this subject here: https://topmre.com/kitlivinginmexico