Cancun & Puerto Morelos
Semana Santa and the Passion of Christ in Cancun
What's going on during holy week in Cancun?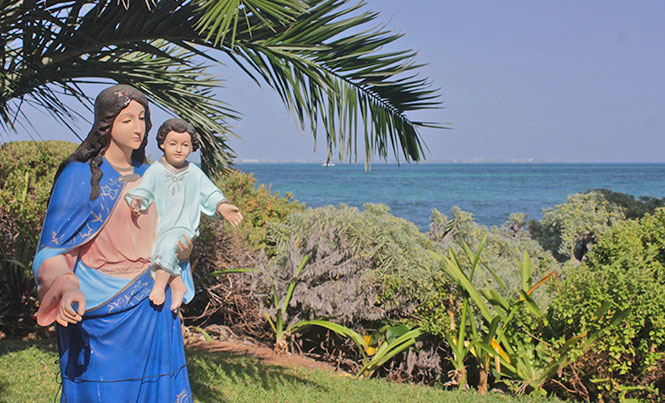 In Mexico, like in most Latin-American countries, Catholicism is the most widespread religion. Approximately 88% of the Mexican population profess this religion. Semana Santa is among the biggest celebrations in our country, reaching its climax at the annual representation of the Passion of Christ.
Holy Week is almost as big as the Day of the Dead or Christmas. The dates change from year to year; it starts the Sunday after the first springtime full moon, which means in 2018 it will run from March 25 to April 1. This last day is known as Domingo de Pascua (Easter or Resurrection Sunday).
This holiday is also famous for having the highest domestic tourism numbers. It overlaps with the last days of spring break, which means lots of people on the beach. I usually prefer a little getaway to Bacalar or Cozumel to avoid the stress and the traffic jams at the heart of the hotel zone. Unfortunately, this year I'm not going to be able to do it because I'm moving, so instead I'm catching the 2018 Passion of Christ representation in Cancun.
The Via Crucis (Stations of the Cross) presentations are known for being shocking and intense; they have to resemble the path Jesus walked on his way to Mount Calvary where – according to the gospels – he was crucified. In Cancun, this celebration doesn't go to gory extremes like in other parts of the country, but is still a very demanding proof of faith. The Caribbean heat is always an adverse factor for those honored to play Jesus and carry the cross.
I'm an atheist myself, but I love all the commitment and effort put into Semana Santa. I have always been a big admirer of Jesus, as an historical figure, of course. The Stations of the Cross will be presented in many different churches around the city, but the most important one will take place in Playa Delfines. This is very unique, one of the few Via Crucis in Mexico being presented at the beach. If you have never seen one, this is your chance. It's an experience you will never forget.