Cancun & Puerto Morelos
Fun, Games and a Better Future for Cancun's Children
How children are taking the lead in Cancun, and where to have fun for all the family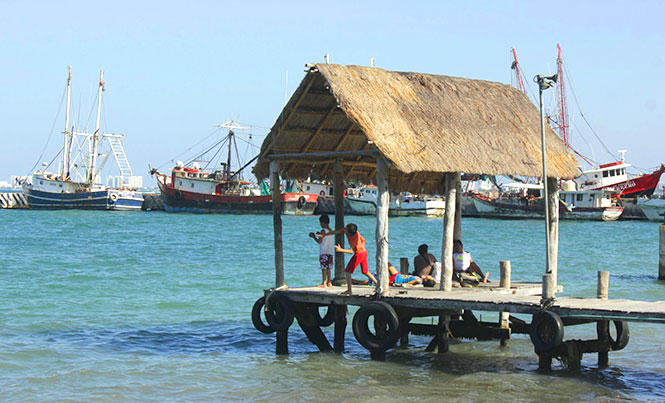 In January 2016, the natural area known as Malecon Tajamar, a favorite spot for local families, was destroyed. This occurred in order to start the construction of a series of apartment complexes, despite the multiple protests against it. It was carried out with the unilateral support of local authorities,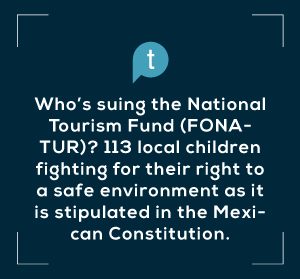 Thousands of animals died in this mangrove connected to the Nichupté Lagoon. It has since been two long years of legal fights to protect the semi-devastated zone after news of the ecocide went viral. A group of ecologists have been occupying the entrance with success ever since. Nevertheless, the green light to start building these apartments was imminent by the end of 2017.
Last month the case took an unexpected turn when a lawsuit filed on August 2015 was reopened, stopping any construction.
Who's suing the National Tourism Fund (FONATUR)? 113 local children fighting for their right to a safe environment, as it is stipulated in the Mexican Constitution. Originally dismissed by local authorities, it was finally authorized by Mexico's Supreme Court, giving Tajamar new hope. The case will continue for a while, but this is an important landmark in the defense of Children's Rights in our state.
After this great news preamble, let me recommend to you two places in Cancun designed for children, but fun for everyone:
Sky Zone Cancun: Located at the interior of Plaza Las Américas, this indoor trampoline park is the perfect place to have fun while burning some calories. They have many activities for all the family, jumping dodgeball, basketball and my favorite: The Foam Pit. Available for private parties, hours and day passes, Sky Zone is a must for the young, and the young at heart.
Pirates Mini Golf: The classic mini golf we all know with a neon paint and blacklight twist, giving it a very peculiar and cool vibe (and a bit of extra difficulty). Just a few blocks away from Las Americas mall (25 Xpuhil Ave.), Pirates mini golf has a game area with arcades, pool tables, a children's buffet restaurant (with a contiguous sports bar for the grown ups and a sushi bar: Tori Dori) to enjoy after finishing the fun course. Also available for parties and private events.